Traveling Nurses Facing Financial Challenges

Travel nurses have very rewarding careers despite the difficulties they may experience, such as high-stress work environment, sleepless nights whenever you're on duty, and missed holidays with loved ones. With all of this in mind, nursing is still an honorable profession.
However, nurses are not only overworked and over-stressed. According to research, they're underpaid as well. This includes travel nurses.
Travel nursing is an exciting career path to embark on for some people, including the ability to travel and work, making new friends and meeting new people, living independently, and of course getting away from the typical hospital setting. It's no wonder why so many professional nurses are interested in this lucrative opportunity. But it is important to bear in mind that travel nurses have demanding obligations which leave them with almost no time to have fun or spend time with their friends and families.
Financial difficulties are also a burden among travel nurses. This is yet another challenge many traveling nurses face.
Taxes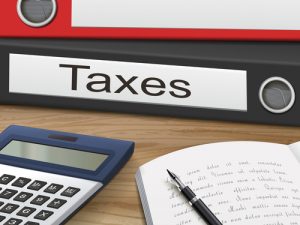 Travel nurses have a complex and difficult tax situation, which is one of the biggest challenges they have to face. Numerous factors must be taken into consideration when they file their taxes every year, including establishing a home base. They also need to make sure they deduct travel expenses from other states and cities to protect their untaxed income. Travel nurses must file taxes in every state they work in. This can be done by keeping records such as mileage logs, work contracts, and receipts. Should any issues with their return come up, they will have proof. Travel nurses have many different tax situations.
Travel Costs
While working in another state or city can be adventurous, it can also be costly to combine leisure with work. Travel nurses never stay in any place for very long, which means they have to explore a new place as if they were a tourist.
Saving money, therefore, becomes a challenge for a majority of traveling nurses. New technology has been implemented for nurses to create automatic savings accounts where part of their paychecks will go straight into savings that can be used in case of an emergency or a rainy day. The bad news is that the rest of their paychecks do not stretch very far in terms of personal expenses. The good news is that travel nurses can receive travelers' assistance to cover any unexpected expenses they may incur.
Financial Responsibilities
Not every travel nurse has the same financial responsibilities and needs, but there are some goals they must set for themselves in their own personal lives, including buying a home, starting a new family, starting a business, or saving for retirement. Saving as well as earning money are top priorities for most travel nurses, but it's not easy to save for all of these expenses, especially since so many of them are not paid enough.
It's difficult to set priorities for ones' finances but travel nurses should still have a solid plan in place that will help them achieve their financial goals no matter what happens in the future. Travel nurses should make small changes in how they handle their expenses going forward. When expenses are minimized on things one doesn't need to be able to survive, as well as making the most out of any financial programs offered by an employer, a travel nurse will have a more stable financial situation.
How Travel Nurses Can Manage Their Finances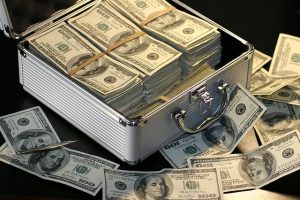 A majority of travel nurses make over $100,000 a year which may seem like a lot. But if they are not wise with how they spend their money, they may not have enough money to retire on when they are older.
If becoming a travel nurse is something you are interesting in pursuing, here are some tips to follow:
First, you need to find a place to live that will help you decide how much money you wish to spend on housing. Agencies tend to offer housing options that are much more expensive than a home you can find on your own. You should choose the home that is the most affordable for your budget.
The next thing you need to do is make sure that your travel nurse agency pays well and has excellent transparency. Because each agency has a different salary structure, you need to work with one that is transparent about their compensation rates as well as their offers. This way nurses won't have the burden of having to figure out what position is best for them.
It's very important that you make a budget you can stick to. Never spend more money than you make. When you come up with your budget, include factors such as debt, your income, and your monthly expenses. Be wise with your expenses and purchases. If you can find something cheaper than what you really want, you're better off in the long run.
You should also have an emergency fund in case something bad happens. Being prepared for that rainy day is more important than you think.
Travel nursing has its financial challenges like any other profession. As long as you are saving money, creating a plan, keeping your finances organized, and setting priorities, you will be able to avoid any major financial setback that might come your way.

Latest posts by The Saving Gal
(see all)