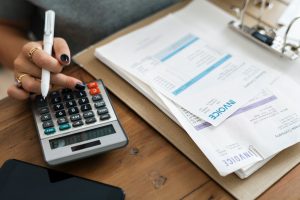 When it comes to household finances, it's important to take care of protecting your income and making sure you avoid any nasty surprises that could put you in financial trouble. Here are some tips on protecting your household's finances.
Get All The Right Insurance
Insurance is something we don't really think about, but it's important to have all of the necessary insurance that will protect you, your loved ones and the contents within your home. Not to mention anything used externally, like cars and other vehicles. Do a check of all your insurance policies you currently have and note down any you need. It's also worth knowing the point at which your date and time for insurance policy start. This is so you know when to renew any insurance so that there's no gap of being un-insured where accidents are likely to happen.
Set Yourselves A Budget
Budgeting is something that's extremely helpful to do in your personal life because it's useful knowing what you're spending your money on and what can be saved. Calculate what's coming in as a monthly income and then budget where you can to save money or to go towards other things that you might want to pay towards. For instance, make sure to select carefully who your utility providers will be. Usually, electricity and gas tend to be high paid services. Choosing simple plans such as pay as you go electricity can make things easier and help you save some extra dollars. Having a cap on the amount you spend can stop you from overspending and landing yourself into debt. This debt can end up being harmful to your credit score and can make your financial position as a household, unstable.
Have An Emergency Fund
An emergency fund is used, you guessed it, in an emergency. Building this fund should be something you factor in when you take home your monthly wage and any extra bonuses that may be given in between. This is something that's essential when you own a property or become responsible for others as you never know when something might happen that you don't expect. The more you build up the better and every so often, it's good to reassess your payments to this fund in case you want to dip into it.
Shred Or Destroy Confidential Information
Confidential information like bills, old credit cards etc should be disposed of in the right way to avoid any details falling into the wrong hands. Even if it's an old credit card, cut it up into little pieces and disperse them across a few bin bags. Make sure to shred any documents if you own a shredder or at least make sure that you rip it up yourself into small pieces, doing the same thing as the credit card and dispersing it into your waste. You can never be too careful with the stuff you throw out, when it's in a public place, you never know who might be rifling through it.
Protecting your household is important to reduce any threats or risks in general. When it comes to the finances, this is certainly important to protect so make sure you budget well, have an emergency fund to hand and shred and destroy any important documents.