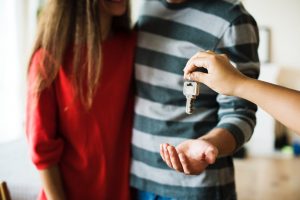 A new job means a new start. It could mean a new career, better pay, a nicer boss, or more opportunities for promotion.
Considering half of the workers in the U.S. are on the lookout for a new job, the lure of a new workplace is appealing to many of us. But is changing offices enough to improve your quality of life?
You may find that your opportunities lie in a new city or out of state. If that's the case, you need to negotiate your corporate relocation costs when you accept a new job.
Don't negotiate without a plan. Here are 8 tips to help you get a relocation package you deserve.
1. Research Common Relocation Policies
Before you apply for any roles that require a relocation package, you should look at some common relocation policies to see whether your expectations match reality.
Look at your present company, for instance. What (if any) do they offer new employees looking at a job relocation?
Understanding common policies can help you see if the requirements you have will be met by most employers. That doesn't mean a new employer won't match them regardless, but it's a good place to start.
2. Ask the Company for Their Own Policy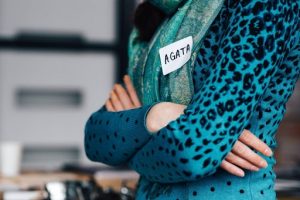 Once you've applied for a role and have been asked in for an interview, you should investigate any existing relocation policies they might have on offer.
You can either do this before, during or after your interview. The company HR team may be best placed to offer information on specific policies in your firm, but your interviewers may expect the questions.
If you're unhappy with the answer, you can start to look at other opportunities.
3. Ask to Speak to Others About Their Experiences
Relocating for a job can be a scary experience, especially if you're moving somewhere that is completely unfamiliar. That's why you should ask to speak to other employees at your prospective firm about their relocation experiences.
It can help you to understand and learn from any previous complications that might have occurred during the process. You'll also be able to judge the level of support that was on offer.
Above all else, you can explore the relocation costs the employee faced when they were moving.
4. Price up the Costs of Moving
Moving ahead with your job relocation means pricing up those initial costs or you might not get the amount of funding you need.
If you've been able to speak to other employees in your new company, that should give you a good starting point.
The average cost of a move out of state is between six and twelve thousand dollars. Your move will be in several stages. Assuming you're packing yourself, you may need to pay for movers, as well as long-distance transportation.
Speak to relevant companies and get quotes. This'll help you determine the amount of reimbursement you might need.
5. Make a List of Your Particular Requirements
What do you need to make a success of your relocation? Write down everything you'll need and want on a list you can present to your new employer.
Itemizing your requirements, from movers to a new house stipend, can help make the business case for your relocation assistance. Finance might be less willing to budge with the cash you need than your new line manager otherwise.
It'll also help you determine exactly what it is you need to help kickstart your own planning.
6. Research Cost of Living
Before you agree to any salary offer, you should research your new home area to determine the cost of living. Food, transportation, taxes, and the cost of property might all be higher (or lower), depending on where you're moving to.
You'll only want to move if your existing lifestyle can be matched or improved in your new location. Determine whether the salary being offered will give you the quality of life you're looking for.
A good budget can help you if you're worried about the cost of living in your new home. Here's why setting a family budget is so important for your financial future.
7. Consider Your Tax Liabilities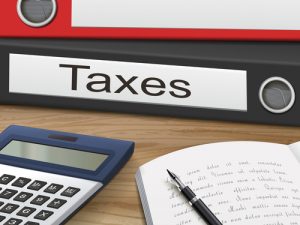 Nobody wants to think about the IRS, but you need to determine whether you'll be impacted by tax liabilities if you agree to relocation assistance.
Moving expenses were previously covered as a tax deduction for employees, but a law change in 2017 changed that. That means that if you receive support for relocation, the IRS is going to want their cut.
It's important to speak to a qualified accountant before you move to help you determine what additional tax liabilities you may have to pay.
8. Get the Package Agreed in Writing
If the job offer is on the table and you're ready to accept it, you need to do one final thing—get your relocation package agreed, in writing.
This helps both parties. There are no disagreements about what was on offer if the agreement is documented. It can also be helpful for you, as the new employee, to know that the agreement can't be changed later.
For HR teams and business managers, this site can help you when you're looking at organizing relocations for new employees.
Make a Success of Your Corporate Relocation
When you relocate to start a new job, you're not just changing your workplace. Everything is new—new home, new friends, and maybe even a new climate.
That's why having the right corporate relocation package as part of your new job offer can make all the difference. It can help you get set up and settled into your new home quickly.
Don't be afraid to negotiate. You've got the job offer, now seal the deal with these tips and don't be afraid to ask for a raise when it's time for your first review.
Check out our other family and money articles for help on how to improve the lives of you and your family.