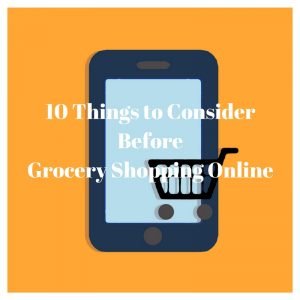 Like most people, I am always looking for ways to make my life easier, make things more convenient, and carve out more time during the day to work on various projects, goals or just to relax.
Being a frugal person, the idea of online grocery shopping had to make sense. At a $3-$5 service fee, I thought that was more than fair in freeing up the time I would save searching for the items, waiting in line and bagging the food myself. Best case scenario, grocery shopping online would become a regular thing for me and my family and free up loads of time in the process. Worst case scenario, I can say I tried it and it wasn't for me.
My Experience With Grocery Shopping Online
So how did I find my experience? I did 90% of my grocery shopping online for the month of July which included two major orders of almost $200 each and one smaller order of just over $50. My conclusion is, although I see the benefits of grocery shopping online, I find there are way more disadvantages to doing so, and I will explain why.
It's hard to plan a grocery budget because of substitutions and no substitution options
When you grocery shop online, the online retailer will provide you with the option for substitutions or no substitutions. By allowing an item to have a substitution option, you are basically letting the shopper select the 'best' (and I use this word loosely) alternative option if the item on your list is out of stock. By allowing the item to have no substitution, you restrict the shopper from finding an alternative option for you if your item is out of stock. Okay, that seems fair enough, except from a money perspective it throws off your budget and from a time perspective it defeats the whole purpose of grocery shopping online.
For example, with my most recent online purchase I had two substitutions and one no substitution. The two substitutions were for beef and fresh salmon. The substitutions picked out for me actually ended up costing me $15 more than what I originally wanted to spend. The no substitution was for freshly squeezed pineapple juice which I guess they were out of, so I got nothing. This meant that I would still need to make it out to another grocery store to find it. Defeating the whole purpose of why I wanted to grocery shop online in the first place.
Can't use coupons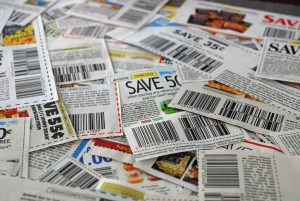 If you have a store or manufacturer's coupon you would like to use, good luck trying to use it online. From my experience grocery shopping online, there were no options to add coupons for individual items you put in your virtual cart. The only option I saw was towards the end of the online purchase where you were given the option to put in a promo code for discount on the delivery order. If you are a coupon shopper, online grocery shopping is not for you.
Expiration dates kind of matter
There are some items where expiration dates are more 'suggestive' like some meats, vitamin supplements or even certain breads and I have no problem consuming these products after they expire. However, certain products like dairy and fruits are non-negotiables. I am the kind of shopper that will pick the milk or bread from the very back of the shelf because I know they always stack the items that will expire later at the back. Shopping online doesn't afford you this option. A lot of the dairy products I bought like the milk, cream and cheese expire in a week or so. A way around this is to get smaller sizes of everything so you can go through them before they expire.
Need to double check to make sure they got everything
I am not sure if other people do this, but I typically will check the order I placed against the items that were picked up to make sure they got everything on the list (unless there was no substitutions for them). So far, my experience has been positive with this. Most online grocery retailers will get everything on your list, and it they can't they will notify you via email. However, the exercise of double checking the physical items against my order list can also be time consuming. This is an exercise that can be avoided if you did the grocery shopping yourself. This is especially time consuming if you have over 50 items like I did in my last online purchase. Every item, no matter how big or small was double checked and crossed off.
Like to pick your own fresh meats, fruits and vegetables
Now I knew one of the drawbacks of online grocery shopping was someone would be picking out the fresh produce, but I was willing to take the risk. Luckily, on all instances all vegetables and fruits that were picked out for me were fresh and of good quality. What I wasn't happy with was the meat selection. The size of beef, salmon and chicken that were selected were expensive given their mass and overall quality. The substituted salmon and beef were not only $15 more, but the beef was of a different cut and much smaller in size.
On top of spending more than we would have liked for the meats, the small sizes will mean that we will more than likely have to go to the store to buy more meat before we would have hoped. Although our bill came to $179 when we placed our order, we actually paid closer to $190 when we got our groceries because of the substitutions which we didn't find out about until a couple of hours before our pick up time.
Have to physically go back into a grocery store to grab what was missed
In the event the store has no substitutions for items you want, then you are out of luck. You may need to check different store locations in person until you find it. Since most online grocery purchases require a $50 minimum, it is unlikely you can place another order at another online grocer who is caring your item. Even if you could, you wouldn't know if the item you want is in stock until your order is confirmed a few hours before pick up.
This is probably one of the bigger drawbacks to online grocery shopping that tipped the scale for me towards doing the shopping myself. If I still need to go to the grocery store, then I don't see the point of online grocery shopping. I guess one could argue that you would only be picking up a few items instead of a whole list. However, because of how frequent we grocery shop, it has to work or it is not worth doing.
Actual size may be smaller or larger than what's shown online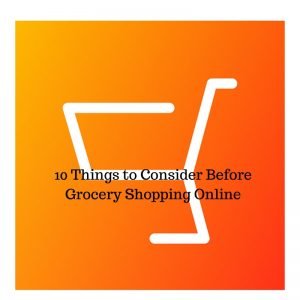 Grocery items displayed online are distorted in size to make them appear more marketable. Some items may be made smaller or larger than there actual size. For example, when I go grocery shopping I just know I get the 'medium-sized' milk carton (not the super large one or the super small one, but the one in between). I typically don't read how many mL or L it might be unless I am shopping for a particular recipe. Using this same approach when shopping online is terrible. You need to know the mass, capacity etc. of the items you buy because on the online store all sizes will look the same on the screen. This mishap resulted in me getting not enough milk or cream for the week and getting over-sized tomatoes. Lesson learned.
You're particular on how you bag your groceries
If you have a particular way of stacking your groceries, then online grocery shopping is not for you. In most instances, I had no problem in the way items were bagged. Only one time when the person stacked heavy items on top of the carton of eggs. Luckily, none of the eggs broke. Whether your items are bagged well really depends on who your shopper is and I think the experience can vary greatly with each order so you never know what you will get and you need to be okay with this.
You're a value bargain hunter
Most value bargain hunters avoid grocery shopping online and I totally get it. Once you let someone else do your shopping, you relinquish many options. For example, I like to buy meats that are about to expire as they can be as low as 50% off, but you will rarely find this option when shopping online. Or you may be able to get a discount for bruised produce, but you must be in the store to get these discounts. When it comes to produce size, quantity and quality matter. All of this careful analysis is forgone because let's face it, if someone else is shopping for you, they won't care nearly as much to get you the best value for your money.
Additional holding charge
Most online grocery stores charge an additional 20%-30% over and above your grocery bill when you initially make the purchase online. This is because from the time you place the order to the time you pick up or have your order delivered, 24 hours would have passed. This temporary charge is to account for substitutions, no substitutions and any discrepancies in the weighing of meats, fruits and vegetables than what was quoted online.
Once your order is processed your credit card is charged with this higher marked up amount and you are no longer able to make changes to your order (typically by midnight on the night you placed the order). On the day of your order pickup or delivery, your shopper will then be able to give you an accurate amount on the cost of your bill. This cost can be higher or lower than what was quoted to you when you initially placed your order due to substitutions, no substitutions and the varying weights of meats, fruits and vegetables.
Read The Price Details Closely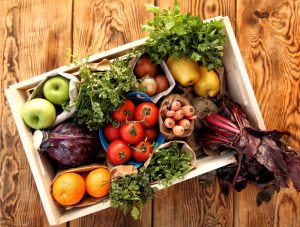 In two to three business days the higher charge gets dropped off and the actual cost for your grocery bill gets charged against your credit card. I have no issue with this except for the fact that this information was not readily disclosed at checkout. I was a little annoyed at first because I had no idea what was going on. There are 3 charged at play. The first charge is the one I thought I would be charged based on what was displayed on my virtual cart at checkout. The second charge, is what is first charged on your credit card and is usually 20%-30% higher than what was quoted at checkout. Finally, the last charge is your true grocery bill after everything is reconciled. The higher amount gets removed from your credit card and your final bill is charged. It is kind of like staying at a hotel, the staff won't know how much to charge you until you have checked out and they inspected the room. If you are uncomfortable with this kind of uncertainty when it comes to grocery shopping, than online grocery shopping is not for you.
Online Grocery Shopping Tradeoffs
From my experience with online grocery shopping, whatever convenience you get from shopping online, you lose in the ability to get good deals, freedom of choice (to some degree) and ultimately, you may find yourself back to a grocery store anyway. It is all or nothing for me when it comes to online grocery shopping, and so far, I am not sold. However, I have friends that love it. I guess it really depends on what your tradeoffs are and your value proposition. Once you can clearly outline what you are hoping to get out of your online grocery shopping experience, it's easier to decide whether it's for you. You can also learn to make money online while you save money online.