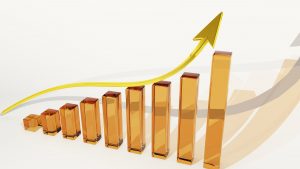 Is your New Year's resolution to make some more dough? It's certainly not a bad goal, especially with how strong the market has been in the past few years. It's a great time to invest, build wealth, and plan for your future.
However, if you're new to investing and the markets, you might not be sure exactly how to proceed. How can you get started, and what should you know before investing? It can be tough to know without someone more experienced guiding you.
That's what we're here for. Read on, and we'll walk you through some top investment strategies that can put you on the right path for 2020. If you follow the below advice, you'll be an investment pro in no time.
Buy-and-Hold Investing
There are a great many ways to approach investing in the stock market. No one way is right or wrong, but it's important to take the time to understand the benefits of various strategies. Some may be more suited to your goals than others.
As far as strategies go, there's little that feels more suited to novice or beginning investors than the buy-and-hold strategy. This is an investment strategy that looks at the long-term, and that is intent on slowly building wealth over time. As this is the goal of most first-time investors, it makes sense that this strategy is so popular.
The core idea? Don't get scared when the market takes an inevitable drop. Buy a stock, hold onto this investment, and ride it through the highs and lows. If you pick safe stocks with sure-fire long-term results, you're likely to succeed.
The research you put into what you invest in this strategy is key. Once you buy, you will want to hold onto these stocks for years, so the decision you make is an important one. But once you buy, you mostly sit back and watch your money grow over the years.
That's why it's another great strategy for beginners: it doesn't take a lot of active work or knowledge.
Value Investing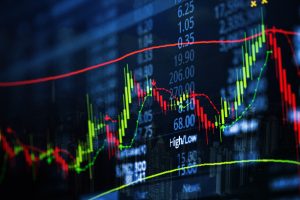 Who doesn't like buying things at bargain prices? If you're a coupon shopper at the grocery store, you might find that you take naturally to the idea of value investing in the marketplace.
Value investing is the practice of buying undervalued stocks at low prices. It's the at of looking at companies who might blow up far down the line and getting in on the ground floor. Value investing requires a much more hands-on approach than buy-and-hold, as one will need to keep a close eye on the market.
A stock might only stay undervalued for a short period of time. You'll need to jump at the opportunity if you hope to ride that stock to the top in the long-run.
Value investing often involves looking into a new company that has yet to reach its potential. You may also invest in an established company whose price has dipped significantly after a bad quarter but that still has the potential to rise up in the long run.
Growth Investing
Growth investing is the practice of buying stocks that might grow at a rapid rate. These stocks are known colloquially as growth stocks. Often, these are companies that offer a product that most other companies can't compete with, thus offering the possibility for rapid growth and expansion.
Companies that put out new technologies are often excellent growth stocks. Think about how Facebook managed to grow so big and so fast when they first went public.
Determining when to buy and sell growth stocks can be difficult and require a lot of skill. It's an ideal way to make fast money, but if you're not careful, it can be a great way to lose a lot of money as well. You'll have to stay focused when trying to employ a growth investing strategy.
If you're trying to raise money for personal projects, like budgeting for the cost to build out office space, growth investing can be a smart strategy to increase your cash flow.
Knowing Your Investing Goals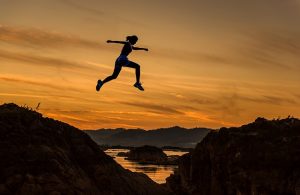 At the end of the day, the strategies you employ in investing are only as good as the goals you are trying to reach. If you don't have a sense of what you are trying to do, you have no way to know if the strategy you are implementing is sound.
First and foremost, decide if your goals are short-term or long-term. Is there a deadline by when you desire a certain amount of money? If the answer is yes, you should be considering different strategies than if you just wanted to slowly build wealth over an indiscriminate amount of time.
You also need to evaluate the level of risk and work you want to handle. If you're exploring the market in your spare time, you might not want to take on strategies that are stressful and time-consuming.
Evaluating your personal situation before choosing an investment strategy can set you up on a more sure path to success.
Top Investment Strategies for New Investors
If you're looking to get into the market, the above top investment strategies are key to understand. Implementing a strong and smart investment strategy can be the difference between success and failure for a new trader. With the right mindset in place, you can make 2020 the year you break big.
Need more financial advice or guidance? Keep browsing through our site!