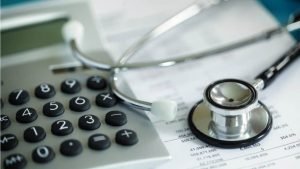 It's tough getting everything done that needs to be taken care of on a daily or weekly basis in your life. Whether you're a working parent or a business owner, there never seems to be enough time to get all of the chores done you need to do, but don't want to do.
Unfortunately, one of the chores that suffers most is taking care of your finances. I'd argue taking care of your finances should be very high on the list of things to accomplish, but many people simply hate dealing with them. Sometimes people don't want to face the reality that they need to make tough choices with their money. Other times, people just hate calling companies and taking care of business that will make them financially better off.
No matter why you hate dealing with your finances, you need to take care of them. Here's a great way to take care of your finances on a regular basis without the dread of kicking the can down the road every day.
Set Aside a Financial Health Day
I get it. Finances are boring for most people. That's why I suggest taking one day and devoting it to your finances. While it'd probably be easiest for most people to tackle this on a Saturday or Sunday, you'll have the best chance of getting everything accomplished if you take a day off of work and have your financial health day on a business day. That way, you can get in touch with everyone you need to and you don't have to leave tasks for later because a business was closed on the weekend.
Check Your Credit Reports
The first thing I always do is fairly easy so it makes me feel like I accomplished something. I head to AnnualCreditReport.com and get my free credit report from each of the three major credit bureaus, Experian, Equifax and TransUnion. You're entitled to a free report from each bureau once per year per federal law.
Once you've pulled your credit reports, take a detailed look through each one. The three bureaus don't always receive the same information. That's why it is important to check all three thoroughly. I usually do a quick glance through to make sure I recognize all of the accounts and inquiries on my credit report to make sure no fraudulent accounts have been opened. Next, I do a deeper dive into each item on the credit report to make sure there are no errors that are hurting my score.
If you do find signs of a fraudulent account or an error on your credit report, take action immediately. Call the creditor in the case of a fraudulent account and investigate. If you find an error, simply dispute the error with the credit bureau or try giving the creditor that reported the information incorrectly a call to see if they'll fix it for you.
Examine Your Spending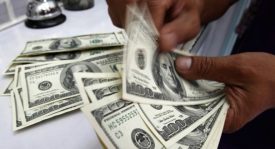 During financial health days, I always like to examine my past spending habits. While I always track my spending, and you should too, I don't always have time to analyze the results. If you don't track your spending, get started today so you can examine your spending on your next financial health day.
When I'm examining my spending, I look for categories where my expenses have gone up significantly over the past few months. Often, this represents a spending leak that I didn't realize was occurring. In this case, I resolve to cut back or purposefully budget money to spend in that area.
I also take a look at how much each spending category is in the big picture of my total spending. If I find that my spending categories don't line up with my priorities and values, I have to figure out how to get things back in check.
I realize that not all spending is planned or regular, so I look through to see what unusual expenditures popped up throughout the past few months. Do I need to budget for this expenditure to happen again or was it just a freak accident? Looking at these items helps to better prepare for your future expenses.
Consider Using or Modifying Your Budget
After you examine your spending, you'll have a good idea if you either need to get on a budget or modify the budget you currently use.
If your spending is out of control, don't be ashamed or think a budget is a bad thing. Budgeting is actually great, because it allows you to spend less in areas you don't care about so you can spend more in areas you do care about.
If your current budget simply isn't working for you, you need to figure out why. Is it not working because you hate how it works? Is it not working because you have too many expenses? How about because you don't have enough income? Whatever the problem is, find a solution. Find a different budget or budgeting app that works better for you. Find a way to reduce your expenses or increase your income so you can accomplish what you need to with your money.
Figure out a way to make budgeting work for you and your finances will be better off because of it.
Get New Quotes for Insurances
No matter what your current insurance situation is, it doesn't take long to get new insurance quotes. While getting new insurance quotes can be a bit of a pain, it is an easy way to save hundreds or thousands of dollars a year. Car insurance, homeowners insurance, renters insurance, boat insurance, RV insurance and motorcycle insurance can likely be bundled to save money. Different companies have different rates for the same basic protections, so why not shop around to save some money.
Negotiate Subscription Bills
Subscriptions are a great place you can almost always save money. First, look through your bank and credit card statements to make a list of all of the subscriptions you have. Next, identify the subscriptions you no longer use or don't use enough for the cost you pay. Cancel those subscriptions.
After you've cancelled the subscriptions you don't use or underuse, take a look at the rest of your subscriptions. Give each one a call and make sure you're getting the best deal you can. Most companies change rate structures and have better deals for new customers than existing customers, so it never hurts to ask. This is especially true when it comes to subscriptions like cable TV, your gym membership, magazine subscriptions, satellite radio subscriptions and even your cell phone bill.
Saving $20 per month on just one of these bills is $240 a year. If you save $20 per month on four of your subscriptions, you've almost found $1,000.
Review Your Investments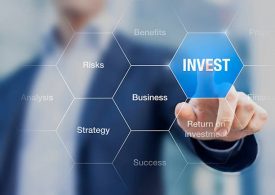 You need to check in on more than your credit and your expenses. You need to check in on your investments and other assets as well. Pull together the statements from all of your investment accounts as well as any retirement accounts you may have. Then, look at your investments. Are they performing as well as they should in the current market? Are there alternatives with lower fees available? Is your asset allocation where you want it to be? These are all important questions to ask yourself as you review your statements.
I personally believe in passive index investing, so I make sure my investments are matching the index they're supposed to track. I also take a close look at fees because even a tiny fee can eat away a large amount of your returns over 40 years. If there is a similar index fund with similar results for a lower fee, I seriously consider moving my money. Asset allocation is important as well. Over time, your allocation can easily get out of your desired range for many reasons. Make sure you're rebalancing every so often so you aren't surprised at the next big downturn or rally.
Review Your Progress toward Financial Goals
Finally, after you're done with everything else, check in on your financial goals. Are you earning as much as you had hoped? Are you on track with investing for retirement or your kids' college education? Is your debt pay off going as planned? Are you sufficiently protected with life insurance and a will should something awful happen? None of these questions are particularly fun to answer, but it's important you keep measuring how you're doing against your goals. If you are falling a bit behind, figure out how you can catch up. If you're ahead of schedule, decide if you want to slow down or keep going full steam ahead.
Once you're done evaluating your current goals, set new goals for the next quarter or year. Then, on your next financial health day, check and see how you're doing.
Financial health days are only fun for true personal finance nerds, but they're necessary for everyone. Your finances should not be pushed aside. Give them the attention they deserve. You may find yourself in a much better financial position over the next year or when you retire. Your future self will thank you for spending one day a quarter or year to get your finances in order.