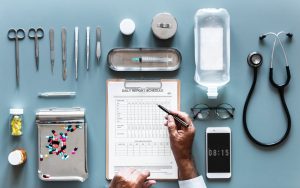 Americans are keeping a sharp eye on the health insurance market. What do these changes mean for your healthcare benefits? What should you be aware of in the coming month in order to better suit the needs of your employees? With professionals being faced with larger premiums, copays, and deductibles than ever before, it's more important than ever to stay educated about the upcoming healthcare changes.
Luckily, many of the trends of today are swinging in favor of working Americans. Companies are gaining more options to better meet their employees needs. 2019 is officially in full swing, and it's time organizations and professionals take full advantage of some of the top trends shaping the health insurance market. In this guide, we'll take a closer look at the leading trends as well as steps companies can take today to lessen the healthcare burden.
1. Value-Based Control
Because employers have always faced the same healthcare giants as consumers, it's never been certain that these insurance programs were actually a good fit or value. Today, the tides are turning in new ways. While, in the past, only the largest employers were equipped to make insurance companies give a better deal, the entire industry is changing to position value above all.
Today, employers are in a greater position of power to demand more from insurance companies. Because there's more transparency with the way insurance market providers operate thanks to the expanding healthcare marketplace. To learn more, review the Healthcare Marketplaces explained by HealthMarkets.
2. Artificial Intelligence (AI)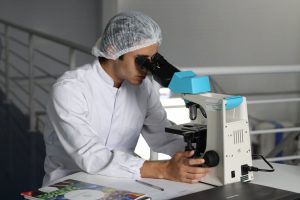 Artificial Intelligence is already making an impact in all industries. However, it's exploding in healthcare in the biggest way. By 2019, AI for healthcare IT application is expected to be more than $1.7 billion. The biggest concern here is that the use of AI will drive prices of healthcare up for consumers, thus affecting companies healthcare coverage.
However, more tech companies are actively searching for a cost-effective solution which will benefit both insurance and consumer wallets. As machine learning continues to evolve, so does the ability of healthcare practices to diagnose and analyze risk at a much more successful pace. Hopefully, this will have the added benefit of reducing the need for ongoing, expensive treatment.
3. Influence of Asia
While the West has long been a source for innovation in healthcare, that's starting to change. Medical innovation is rapidly coming from the East. Today, Asian markets are introducing new devices and methods that are not only sustainable but also technologically advanced. We see this in action at the Questex summits happening annually. The 10th annual Healthcare Innovation Summit will be hosted in April 2019.
4. Blockchain
Blockchain is a secure way of transferring data. While it's being used in many different industries, healthcare is beginning to implement it for Electronic Medical Record hosting systems. Because this is a step away from a centralized point of information, it's a much more secure way to protect patient data.
While blockchain is still in its pilot stages in healthcare at the moment, it should be launching in a more mainstream way within the next few years (or even months). It will introduce new ways for both employers and insurance providers to keep track of patient information as well. Our healthcare system is on track to be a much more secure place.
5. Telemedicine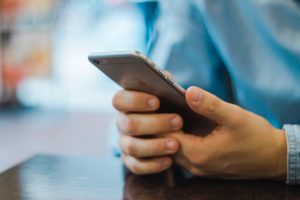 Finally, telemedicine is revolutionizing the ways consumers talk to healthcare professionals. Telemedicine is a way of communicating with a healthcare provider either through video chat or text message. Providers can even give prescriptions and healthcare advice through these new applications.
Telemedicine offers a way for employers to save on their own healthcare spending. Because consumers can get healthcare advice for smaller problems via an app, they avoid the expense of visiting an in-person clinic. In the next few years, employer will likely offer more telemedicine options to keep costs low for all parties.
Final Thoughts
As healthcare continues to grow and develop, we're seeing it become more affordable for all parties. Despite the stigma about rising costs of healthcare, innovations and trends make things more customizable for both employers and consumers.
These trends above should be at the forefront of employer's healthcare decisions not only today, but in the coming years. Despite federal programs shifting, there's reason to hope for a healthier future for all.