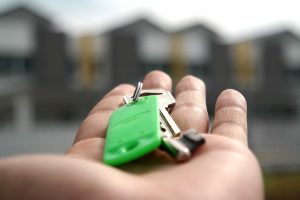 Moving into a new home signals a very exciting moment in your life. However, it's also one of the most expensive periods that you'll ever encounter. Aside from the cost of the property itself, you'll have agency fees and a host of additional overheads to consider. If you're not careful, it could lead to serious financial issues that take many months to recover from. 
Keeping one eye on the financial elements is vital. Here are the smartest ways to save money during this period of your life. 
Use the opportunity to declutter
Before the big move arrives, you should appreciate that this is the best chance you'll ever have to get rid of unnecessary goods. Selling them at a garage sale or via online selling sites will have many positive impacts. Firstly, it'll actively generate some much-needed revenue. Crucially, though, it'll save you the time and costs associated with relocating those goods. Organizing the new property will become far simpler too. 
Taking the unnecessary items to the new property doesn't make sense from a financial or logistical manner. So be sure to start this process well in advance. 
Use a professional moving service
The idea of paying a company to move your products may seem counterproductive, but it isn't. After all, you're more than happy to invest in agents and other services throughout the process. Movers can save you money. This is because they will complete the relocation far quicker while also keeping all items suitably protected. Visit mybekins.com to learn more about affordable services. A tailored solution will make your money work harder. 
By the time you've paid for a van and gasoline, the professional service will probably be cheaper. As long as you book in advance, you'll be just fine. 
Know what you want from the home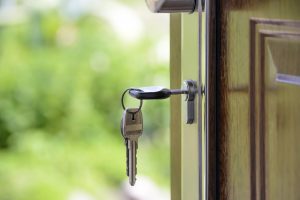 When you move into the new home, it's inevitable that cosmetic improvements will be required. It's very easy to rush into the process, but this can lead to a lot of waste. It's far better to have a plan of action by knowing how to make the house a home. Aside from actively saving time and money, the emotional rewards of being on the right path are huge. It also gives you the motivation to keep moving in the right direction rather than settling for less than your family deserves. 
All homeowners have different ideas of what the home should look like. When the safety, function, and esthetic are in good health, you can't go far wrong. 
Stay organized
Throughout the process, you will inevitably encounter a whole host of different expenses. It is an expensive procedure, but it will be worthwhile. Still, there are no excuses for encountering late payment fees and similar costs that send overheads through the roof. Visit wisebread.com to discover the best financial management Apps on the market. Aside from the direct financial savings, your time can be spent more effectively. 
When you feel in control of every element, moving into the new home can become everything you hoped for and more. Perfect.