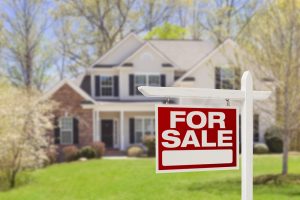 Let me guess…You're staring at your home. You can feel the headache coming on. You want to start selling your home and put it on the market.  You know now is a good time to sell.  But….the headaches, the energy, and the costs.
You are frustrated and wondering how you'll survive to sell your house…terrible.
You know you have to keep going, but how?
The truth: Take the first step and decide to go through with it.  Do some research (like reading this article!) Get a plan together that works for you, including a budget and a timeline.
People often fail to prepare a budget when selling their homes, and unaccounted for costs add up quickly.  When sellers are amid the closing process, thoughts are focused on closing the deal rather then paying attention to the climbing fees.  Before you know it, the costs of selling your house are eating up valuable profits from the sale.
Below is a list of 4 common ways that people overpay in the process of selling their homes.  Knowing of them ahead of time is often half the battle.  Here goes:
Failing to shop around or negotiate for the best attorney price

Some states require you to hire a real estate attorney to do your closing. If you have a top-notch real estate agent who is willing to help you with the paperwork, you might choose to forgo an attorney in the process entirely if your state allows it. You can check this page to see the laws for your state: https://statelaws.findlaw.com/property-and-real-estate-laws.html
However, many people do hire real estate attorneys, but never consider negotiating the fee.
Real estate attorney fees can vary substantially. Some real estate attorneys charge by the hour, while others offer a fixed rate to conduct a real estate closing.
How to Fix It
Shop around for the best attorney price.  So how do you do that?
Start your search as early as possible, even before you put your first offer on a house
Inquire from the bar association in your state.
Ask for recommendations from your friends, family, colleagues, and your real estate agents
Examine lawyer reviews websites
Search online for local real estate attorneys
Identify which attorneys have favorable ratings, and then call around for prices. This will put you in a good position find a quality attorney at the most affordable fee in the market.
Needlessly making renovations with a low ROI vs Selling to a real estate investor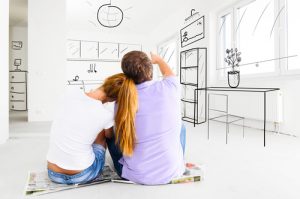 According to Remodeling magazine's 2019 Cost Versus Value Report, most home improvements don't return as much value in resale as they cost.  It pays to choose carefully which renovations are worth the investment. For example, the report revealed that exterior replacements, such as garage door replacements, outperform interior replacements, such as kitchen and bath remodels.  Interior replacements tend to be individualized because of the vast differences in aesthetic tastes.
Insights from the report suggest that you could have a higher rate of return if you focus on updates to the exterior of your home.  It can be disheartening to spend money renovating your home for a sale, only to find the renovations did not significantly increase the selling price of the home.
But here's the thing, most of the time the goal of selling a house is to get as much money as possible.  So you have to consider the costs of the renovations, and which renovations are smart to make, etc.  And, realistically you may not have the time or expertise for that.
How to Fix It
Call a real estate investor for a quote. You've seen the ads "Sell your house for cash" and "We buy houses".  Compare the quote from the real estate investor (who will buy your house as-is) with your expected listing price and ask yourself "Do I want to renovate my house with all the delays and hassles that go along with it? Or would I accept a slightly lower price to be able to sell a house as is?" Sometimes, you need to make the sale and get on with your life.
Failing to negotiate the real estate agent's fee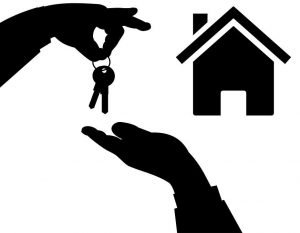 Now, we recommend this strategy with caution. Too many people negotiate an agent's commission without offering something of value in return. That is a short-sighed strategy. The result is an unhappy agent, and you risk your agent not being engaged and invested in your sale.
How to Fix It
Speak candidly with your agent. Explain how you would be willing to give something of value for a lower commission.  Chances are your agent has given a reduced rate in the past and will have some ideas.
Reasons why agents may lower their fees include:
You have a very expensive property
Your property is in an area where homes sell quickly
When you have multiple transactions
You agree to put your home on the market for only a short time
You are able to barter because of your skills (perhaps the agent needs new business cards and you are a graphic designer)
In exchange for posting positive reviews on websites and social media
Remember, seldom will an agent accept less money out of the kindness of their heart. Be willing to offer something valuable in return for your request. Such as future real estate transactions or that you plan on referring them in the future.
Failing to negotiate fees in the sales contract
The standard list of buyers and sellers fees will be set out somewhere in the paperwork.  In addition, once the inspection period starts, the buyer may ask to bring in additional specialty inspectors (e.g., a structural engineer, chimney inspector, environmental specialist, etc.) And, depending on what the inspection reveals, the buyer may ask for a reduction in the purchase price.
All these costs are negotiable.
How to Fix It
And here's how to go about it.
You are not required to fix everything that comes back from the inspection report. Agree with the buyer to cover certain repair costs and not others.
Do repairs yourself where you can and have them finished during the inspection period so they don't affect the final price.
Provide any paperwork you have for home improvements, home appliances, home repairs, etc. For example, if you had your chimney inspected a year ago, your buyer may agree to forgo bringing in a chimney specialist if you provide the report.
With all of these tips to hand, you'll save plenty of money when selling your home. There's much to budget for, from the renovation costs, to the expenses of moving home. With all this to pay for, you'll be glad to save a few dollars. It may seem like a lengthy process, but it will pay off in the long run. In some circumstances, you might be wondering how I can sell my house fast? Companies like Talk To Tucker can help you to make a quick sale, for a hassle-free process. Selling a home can be drawn-out and stressful, but it doesn't have to be that way!