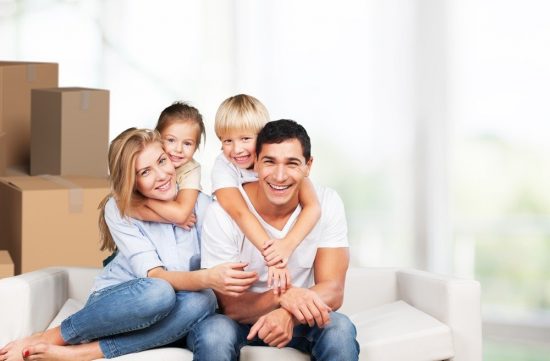 Starting a family should be the most joyous and delightful time of your life. Children can totally change your outlook on life and bring you a whole new area of enjoyment – You can watch them grow, help them develop and create some amazing family memories together.
Starting a family
Starting a family can also bring trials and tribulations. No one will ever claim that it is an easy process and usually sacrifices must be made. Many people also want to save for a home at the same time as starting a household. This is one such tribulation and can cause difficulties. How can you effectively save for a home while raising a family and bringing new life into the world? Careful consideration must be given and these five points will help you realize your dreams.
Saving money as a family
Even if you are really focused on saving money as a family, sometimes everyone deserves a break. And if you have been doing really well with your grocery budget for the month, but you want to eat out one or two times a month, you should feel as if you are able to enjoy yourself! As long as you are taking steps to ensure that you do not spend too much money when you eat out, there is no reason why you cannot go out and have a ton of fun with your household without emptying your wallet at the same time. Eating out without overspending is very much possible, as long as you are intelligent about where you go and what you buy.
Ensure you are debt free
Debt can cripple a household and hugely restrict their financial plans. Debt is like a huge weight hanging over your head. If not controlled or eliminated, debt can soon spiral out of control and cause larger financial problems. Starting a family and saving for a home while you still have debt is not a wise idea. How can you hope to save for a house and provide for your children if you have ever-increasing debts? Ensure that your credit cards are clear and that all your debts have been paid off in full!

Build up a "just in case" fund
An emergency fund can make a huge difference to your saving plans and family life. This fund will give you a safety net and allow you to pay for any unexpected costs that may arise. What happens if your washing machine breaks and you have to buy a new one? If you are already saving for a house and providing for your household, can you really afford this purchase? An emergency fund will allow you to afford these purchases while still contributing to your house fund.
Eating Out Without Overspending
One of the best things you can do if you want to spend less when you eat out is to check out online deals. The fact is that eating out without overspending is much easier when you can get anywhere from 25 percent to 50 percent off your meal. Sites such as Groupon have so many deals for restaurants in the United States, and it is even easier to find a great deal if you live in or near a major city. As long as you are scouring the site for the latest deals, you will always be able to find something new. And the best part about finding these deals is that you will get to try new restaurants or cuisines that you may not necessarily have gotten a chance to sample.
Save Money By Eating Out
At the end of the day, you are going to spend more money eating out than you would if you cooked at home. But eating out without overspending is going to ensure that you are not spending too much extra money. As long as you are clever about the coupons you find, and you focus on the foods that you may not have the skill to make at home, you are going to have a wonderful experience each time you go out to eat with your family. You will get to try new restaurants, cuisines and dishes, while you will be really pleased that you are not spending a crazy amount of money on each meal either. Now you can eat out occasionally without feeling any guilt
Special Occasions
Even though it is not a financial rule, it is always a good idea to reserve eating out for the types of foods that you may not be able to make at home. For instance, most intermediate cooks do not have an issue making a great pasta dish, but you may not find it as easy to craft beautiful sushi at home! So, if you are going to go out with your family, stick to those types of cuisines or dishes that you cannot get at home for a third of the price.
That way, you are eating out without overspending, and you feel as though the money you are spending is providing you with a lot of value. In contrast, if you go to a restaurant and pay $15 for a pasta dish that you could have made at home for $3, you will feel as though you are spending money unnecessarily.
Coupons and Loyalty Discounts
If there are one or two restaurants in your area that you love to visit, you may want to see what coupons they are offering. These types of coupons will often come in the mail, but you can also search for them online. Sometimes they will get you a discount on specific dishes, while you may even get lucky and find a coupon for a 15 or 20 percent discount for your entire meal! Another option that you should not discount is the loyalty discount that many restaurants offer. Check out swagbucks to earn and save money online.
Some places will give you a card that you can stamp each time you eat there, and you may get a special discount or a free meal when you reach a certain number of stamps. As long as there is no time limit on those stamps, you can visit the restaurant one or two times a month and you would still get a free meal at some point in the year!
Consider a mortgage that will account for your future roles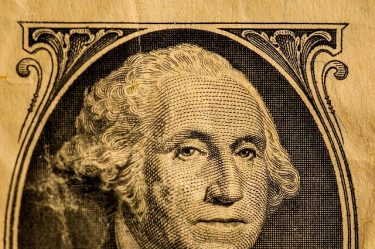 Mortgages are often based on joint income. Once you have an expanding family, will your joint income remain the same? Will both parents continue to work? What happens if you purchase a mortgage based on your joint incomes and one of you ends up quitting work to look after your children? Will that mortgage still be viable and sustainable? Exercise a little foresight and consider how your circumstances could change before jumping into a mortgage deal that will leave you strapped for cash in the long run.
Try and live on a strict budget
A strict budget can go a long way to improving the amount you can save. Create a budget that you can both follow and adhere to. Before making any expense, consider if it is actually necessary – Do you need to eat out 3 times a week? Is that new television truly justified? Live within your means and try to avoid pointless expenses.

Work towards a sizeable down payment to reduce your mortgage costs

The final consideration is your initial down payment on your property. The more you can save and contribute towards the down payment, the less your monthly mortgage costs will be. This might mean that you move out at a later date, but you will be in a better financial situation as a result.

Latest posts by The Saving Gal
(see all)