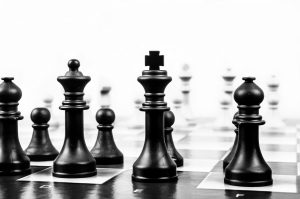 it's the stuff of nightmares – after working hard at developing your career for years, or else after spending years of your life devoted to a particular employer, an unexpected major life event arises that throws everything into chaos, and blurs your professional future beyond recognition.
There are all sorts of major life upheavals, unforeseen circumstances, and devastating events, that can conspire to throw your professional life into apparent jeopardy. You may suffer a life-changing injury. You may experience a major personal crisis. The company that you've relied on for so long may become insolvent, and on, and on.
These days, finding personal injury lawyers who can represent you, and winning compensation for unfair injuries, is more straightforward than it's ever been.
But the potential ramifications of an injury on your professional life can be much harder to get a handle on.
There is no clean and straightforward blueprint for getting things back on track after a major life upheaval of the sorts described above. But there are certain tips and approaches that may prove fruitful.
Here are some ways you can refocus your career after a major life event has thrown you off track, rather than allowing yourself to give into hopelessness.
Take the opportunity to create your own business, and pursue the avenue of working from home
A surprising number of professional freelancers, entrepreneurs, and successful contractors of all stripes have essentially found themselves in their current career as a result of major life events that seemed to take choices away from them, and that threw their previous professional lives into turmoil.
Scott Baker, for example, is a professional writer who makes his living from home courtesy of the written word. But his foray into his current career was largely a result of an injury that left him bedridden, and fearful for the future of his professional life.
While bedridden, however, he was introduced to dictation software, and found that he was able to write from his bed.
If, for various reasons, you can no longer rely on being able to do your previous job, in its previous context, it may be a great idea to take the opportunity to create your own business, and to pursue the avenue of working from home – whether as a freelancer, or some other form of web-based entrepreneur.
See the major life upheaval as a blessing in disguise – it gives you the opportunity to refocus on what's really meaningful
Have you ever thought of how strange it is, on some level, that most people get into a certain line of work in their late teens or early 20s, and then spend the rest of their lives progressing down that avenue, regardless of how much they enjoy it, or how fulfilling they find it?
Momentum is a powerful thing, and many of us find ourselves "going through the motions" and acting out particular patterns and routines in life, simply because we've fallen into them, and not necessarily because they fulfill us or seem particularly worthy of our time.
In order to keep yourself sane, as well as finding the silver lining in the cloud, you should consider viewing the major life upheaval that has thrown your professional life into chaos as a blessing in disguise. It gives you the opportunity to refocus on what's really meaningful, and to retrain, perhaps, as a way of redirecting your energies in an effective manner.
This is essentially an invitation to take a more intentional and focused approach to your life. And that's a thing that few people get the chance to do – or, at least, that few people are motivated to do.
It could be that your dream career waits just around the next corner
If you're out of work for an extended period of time, work on developing a creative hobby, with a mind to one day making a living off of it.
Many people find themselves out of work for an extended period of time, through no fault of their own. For various reasons, they may be forced to live on savings, government assistance, or help provided by family or partners.
Certainly, this can be a disheartening thing.
But, if you find yourself out of work for an extended period of time, and are unable to pursue most conventional forms of work in the meantime, working on developing a creative hobby that you've always wanted to explore could be a great path forward.
It could be that during your "downtime" you're able to sow the seeds for what will become a future profitable career as an artist, musician, author, or any number of other things that you've always wanted to be.
With crowdfunding being so accessible these days, it's easier than ever before to get your foot in the door in this regard.