Understanding your earnings becomes way more difficult when you don't know how to read a pay stub. Here are 3 ways to read your paycheck.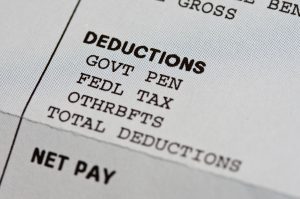 What's the best way to track your income? Saving your paycheck stubs. Tracking your income is essential to personal financial health.
But these days, most payments go through direct deposit or on an ATM card supplied by your employer. Without physical checks, it can be difficult to monitor your pay.
But your employer should provide a pay stub that shows what you earned. But here's the problem: how do you read your pay stub? There are so many fields and different taxes taken out.
Continue reading and know how to read a pay stub.
1. Start At the Top
The top is where your most basic information is listed. This information includes your name and your address. This is where you'll also find useful information, such as your gross pay.
If you get paid hourly, you may even find your hourly rate and the number of hours you worked.
Another piece of important information includes the date listed. Compare the dates on your checks and know how often you get paid.
Always save each check number, too. This will be useful when using your pay stubs for financial records and other important measures.
2. Know Withholding Taxes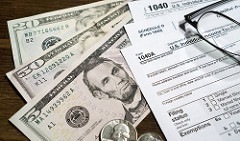 Unfortunately, we have to pay taxes until we die. And Uncle Sam will take our taxes out of our checks. To understand your salary after taxes, you need to calculate your withholding taxes.
Taxes are separated into different categories:
Federal

Medicare/Medicaid
Knowing the percentages for each will help you calculate the amount taken out of your taxes. But most pay stubs will have this amount listed.
Add each amount together and subtract it from your gross pay before taxes. This is the amount of tax liability you have.
It may seem like you pay a lot in taxes. But don't worry — you will receive this money back when you file your taxes.
3. Any Additional Items
No two paychecks are the same. Even when your employer uses an online source such as paystub maker, they're required to include certain information on your pay stub.
That's why you should look for additional items and details that make your check unique. Some of these include:
Year-to-date: some pay stubs track the amount you earned throughout the year.
Benefits: if your employer offers benefits, these are deducted from your check. Benefits can include health insurance and an employer-sponsored retirement plan.
Time off: if you recently took some of your paid time off, or PTO, this could be included on your pay stub.
Now You Know How to Read a Pay Stub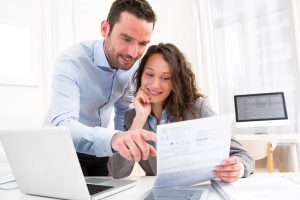 Whether you're tracking your financial records or you need proof of income, your pay stub has all of the information needed to track your income. But many people don't know how to read a pay stub.
Always start from the top and find the most basic information. Next, take a look at how much is deducted for taxes. And finally, your pay stub will include other information such as employee benefits and time off. Then save your money to invest and make more money.
For more personal finance help, visit this section for more information.