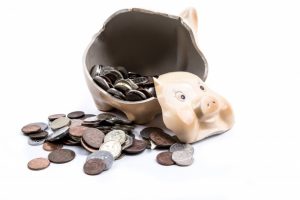 Is this not something that you're always thinking about? When you start to think about money all of the time, you realize how much your life has come to revolve around it. From simple things like not being able to park your car for work without paying, to realizing that your house will always and forever be taking money from you. But you can't not have your own home, especially if you have a family. And you can't not pay for work car parking, because working is something we're also committed to for life. So, there comes a time where you literally go insane thinking about money, because all you ever seem to be doing is moving money from one side of the room to the other. So, it makes it even worse when your money really starts to drain because of the different problems your life is creating. So we're going to move from one money drainer to the other, and see if we can help you through it.
The Biggest and Baddest… The Home
The home is definitely one of the worst places for draining money. There's just so many different ways that it can take the money from you, and the bills you pay are a prime example. But it doesn't stop with the bills, it can only get worse. When some sort of trouble comes along, it can only make your finances wobble. But half of the time, it's because we're ignoring issues until they're a bigger problem. Problems with the roof are the most common area to just rapidly get worse. But that's only because the problem can be easy to ignore, out of sight out of mind as the saying goes! So it might be worth contacting roof repair company in your local area, if you think that something is wrong. Elements like the weather can really make this one worse, so you definitely want to speed up the process!
You Might Be Making This One Worse
Some commitments we make in life, we just can't get out of. Driving is one of them. It's a luxury that in the beginning, we really do love. It gets us out and about without having to worry about how you'll get there. But as time goes on, we really can make some silly decisions with driving. One of the biggest, is driving badly enough to keep getting points and convictions. Losing out on your no claims bonus, and having a few points on your license, can really make your monthly premium go up! So stay safe sensible on the roads, and your cost towards driving really could drop!
New Additions Draining Your Money
There are some new additions that you just can't get yourself out of, like additions to your family. Although they might be planned, or perhaps unexpected, sometimes it's easy to forget the money that it will drain. So take some time to really plan your money, and perhaps even find new sources of income. You want to be as comfortable as you possibly can, and you have pretty much nine months to do that!