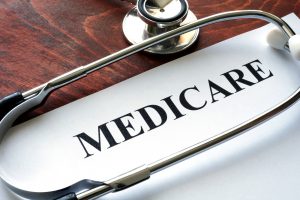 Healthcare has become a divisive issue in America. One of the biggest concerns for voters is Medicare.
Voters want to know — how is Medicare funded? What's the real cost of providing healthcare to citizens? If you want to know where your Medicare-related tax dollars are going, then you've come to the right place.
Read on to get all the details on how we pay Medicare costs in America.
How is Medicare Funded?
Medicare is a form of federal health insurance. You may already know that a percentage of your income goes to the Medicare program. But, it's not as simple as your paycheck going directly to those in need.
Here's an overview of how money gets directed into covering medical costs:
Employers pay their employees
A percentage of the payroll gets deducted from the paycheck
Money gets funneled into a Medicare Trust Fund
The U.S. Treasury allocates the money to citizens on Medicare
This process takes time. So, your paycheck isn't getting spent right away. Currently, the U.S. Treasury has two trust funds dedicated to Medicare use.
In theory, the money you put in today could get spent on your own needs in the future.
Where are my Tax Dollars Going?
So, your tax dollars go to a Medicare fund. But, how are these dollars actually allocated? How does Medicare define medical needs?
Here's an overview of the medical expenses covered by Medicare:
Part A: inpatient hospital stays, hospice care, some at-home healthcare services
Part B: some outpatient care, medical supplies, and preventative services
Part D: prescription drug costs
Comprehending what's covered and what's not gets complicated. If you're on Medicare, understanding Medicare part B is crucial.
But, these services aren't the only things that Medicare funds get spent on. Here are other things the funds get used for:
Costs of fighting Medicare fraud and abuse
Costs of collecting Medicare taxes
Administration of the Medicare program
Costs of distributing Medicare benefits
Medicare trust funds cannot get allocated for any other purpose.
Who Is Eligible for Medicare?
So, who are the people benefiting from these Medicare taxes? In general, you'll be eligible for benefits when:
You are at least 65 years old
You got diagnosed with End-Stage Renal Disease
You're younger than 65 but have disabilities
You'll be eligible to get coverage if you paid Medicare taxes while working. If not, then you may have to buy the insurance.
Are you unsure whether you're eligible for benefits or not? The government has a free eligibility tool to help you find out about eligibility.
The Future of Healthcare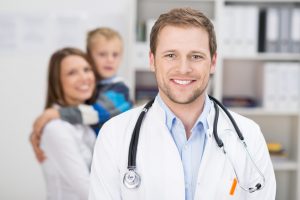 As we move forward, healthcare continues to be a focal point for politicians. Many are advocating for universal healthcare, while others oppose it.
For voters, we want to know — how is Medicare funded? Would such a system work on a larger scale?
If you're not on Medicare, then you know how expensive healthcare is. Healthcare can put a real dent in your savings account. Head over to our section on saving money for advice on how to handle an unexpected cost.