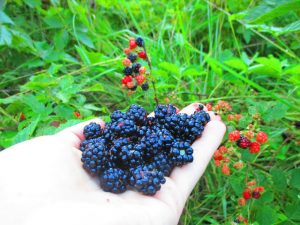 We all want to protect and preserve our household finances, but the trouble is that our 21st century lifestyles are fundamentally at odds with that prospect. Every year it seems harder and harder to make our money last. It's not an accident of course. We all know about the culture of wage repression that's all too rampant in the corporate age. Thus, we can find ourselves working harder and for longer hours than ever yet hardly having anything to show for it in terms of our bank balances. 
Transforming your home into a homestead can be the perfect antidote to our modern reliance on over-inflated grocery prices. If you have some land attached to your home, you may find that self-sufficiency not only saves you money but liberates you from the kind of consumer culture that treats shopping as a lifestyle activity. Let's take a look at some of the ways in which homesteading can save you and your family money…
Of course, you'll need to make some investments…
The beauty of homesteading is that you can embrace it as much or as little as you like / or are able. You can transform your plot of land into a mini-farm with its own metal barns and dairy cows / goats or you can simply dedicate a portion of your garden to growing fresh organic vegetables and raise a coop of chickens (they're not just a great source of free eggs, they also make wonderful pets). Depending on how serious you want to go you can spend as much or as little as you are able. Still, it's fair to say you can expect to make some investment…
But this will pale in comparison to the potential savings.
Grocery shopping will quickly become a thing of the past
The trouble with grocery shopping is that the abundance we see in the supermarkets can lead to wasteful behaviors. We can find ourselves buying far more than we need and throwing away any excess that doesn't get consumed. Not to mention all that non-recyclable plastic packaging we get through.

However, when you grow and raise your own food, you learn to make every harvest last as long as possible. You get used to pickling and preserving, freezing and doing inventive things with leftovers. It's not only an affordable lifestyle, it's a healthy and eco-friendly one, too.
Tax incentives
In some states such as Texas, transforming your home into a homestead can also make you eligible for generous state tax incentives. Click Here to learn more. Let's face it, saving money on tax is something that we can all get behind!
You'll be getting more nutrition from your food
You'll be living on more fresh and organic foods that are consumed as soon as they're ready rather than sitting on supermarket shelves for days, losing their nutrients. This you'll need to spend far less on vitamins and other supplements.
You'll find yourself spending far less on gas
Finally, because you've weaned yourself off of the consumer lifestyle, you'll find yourself needing to use the car less to go out, buy and consume. That means that your fuel will last longer and you'll be insulated somewhat from fluctuating gas prices!