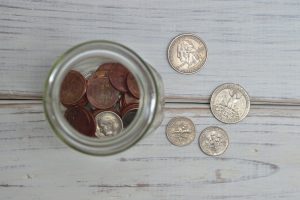 In life, we often believe that there are 'natural savers' and then those of us who don't stand a chance. It isn't fair, is it? Some people are just born with the ability to set money aside, while the rest are doomed to financial struggle. Oh, woe is us, and why is life so cruel? Why couldn't you have been born as one of those people who was able to set aside a little money like it was what you were born to do?
Because those people don't exist, that's why. We're sorry to break it to you, but the myth of the 'natural saver' isn't true. What's worse, it may be holding you back in your saving quest. If you put your inability down to your inherent nature, after all, you never need to face up to the issue. It's the ideal solution, and it's one which we're going to debunk today.
Those 'natural savers' are simply people who have worked to develop savings incentives they can stick with. They don't have some secret ability which you lack. They don't meet up in private to discuss hidden ways of saving. At some stage, they just realized that they couldn't get by without a decent savings pot behind them. So, they made sure it happened.
Instead of seeing this is a negative, though, you should take heart in this fact. If other 'unnatural' savers are managing to make it work by starting with just a little, then you can too. All you need to do is sit up and smell the money. That, and provide yourself with the following incentives which those people you envy have been using for years.
Always keep a purchase in mind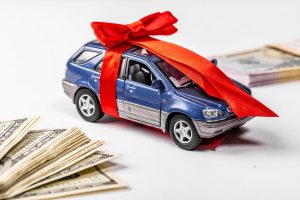 While savings are vital for the sheer sake of it, saving into a void is never going to work. If you have no set purchase in mind, what is there to stop you from dipping into the pot whenever you fancy? Nothing! If, however, you know that money is going towards your dream car, there's a higher chance that you'll leave it well alone. If you know that taking out $100 one week will mean waiting longer for a mortgage, you might finally think twice. You get the idea; set savings goals are a must. Even if your goal is simply to keep $10,000 in the bank for emergencies, it should be enough to get your savings on track. Whatever you do,  don't save without once thinking about why you're doing it. You'll find it impossible to keep on track that way. And, once you veer off track with savings, it can be pretty tricky to get back on the straight and narrow. So, make sure you go from one saving goal to the next.
Face the frightening future
Thinking about the future is always a frightening thing to do. So much so that most of us prefer not even to consider it. Let it happen when it happens, right? Why bother setting money aside now for a you which you can't even foresee? In reality, though, the future is arguably the best incentive for saving. Whether you're saving for when you start a family or when you retire, thinking ahead shows why this matters so much. You can bury your head in the sand all you like, but it'll come back to bite you one day. To make sure that doesn't happen, move forward with your eyes wide open. Consider the financial struggles you could face when you begin a family. Think about the lack of funds you'll be exposed to when you retire. If it helps, you could even consider that the better your retirement fund, the sooner you can stop working. Either way, stop ignoring the future if you want to save. Looking forward is, most definitely, the best way to get on top here.
Do it for the interest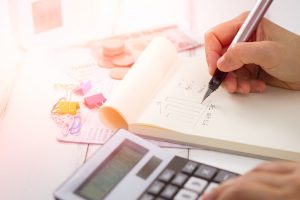 You might not have considered that saving could earn you money. With the right high-interest savings account, though, it's totally possible. Let's be honest; few incentives are better than that of earning more for doing nothing. It's especially worth remembering that you stand to earn more depending on the amount of savings you set aside. All the better for encouraging you to save as much as possible. Bear in mind that, to start with, you might find it difficult to view this incentive as worthwhile. When savings are small, interest rates can be barely noticeable. But, by looking into earning potential using the rule of 72 and other such techniques, you'll be able to predict how much money you could earn if you stick with saving. And, the chances are that will see you putting aside more than you ever thought you'd manage.
Don't forget your credit rating
At the very least, your credit score should incentivize you to save a little. That's because this little rating impacts everything from your ability to get a mortgage to your chances of approval for credit cards. You could say, then, that getting this right is essential for living a comfortable life in every sense. Admittedly, having decent savings doesn't, in itself, mean much from a credit perspective. But, having to take out a loan which you can't afford could soon destroy your credit rating sharpish. And, that will never have to happen if you just sort your savings in the first place. With at least $10,000 set aside, it's difficult to imagine an emergency which you wouldn't be able to weather. That could make the majority of loans apart from your mortgage a thing of your past. All the better for keeping your credit rating squeaky clean for all time.
A final word
Saving isn't easy. EVERYONE knows that. There isn't a person alive who doesn't have to make allowances and provide incentives to up their saving game. Stop assuming, then, that saving is an exclusive club which you aren't a part of. Consider this your invitation, and these incentives a sure chance for you to keep hold of your membership for life.