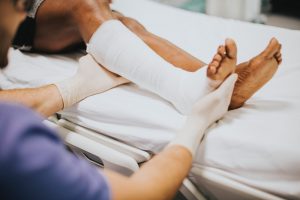 When you're hit by a serious injury, the pain is more than physical. It can rock your entire life, and when it comes to your finances, it can be the most perilous moment of your life. For such a major event with multiple consequences, you need multiple solutions to put up a comprehensive protection. Here are a few elements of risk you need to think about.
The freeze to your earnings
The most immediate issue is going to be the fact that you can no longer work and, depending on your situation, worker's compensation and social security can take some time and complications can get in the way of it. As such, it is always essential that you build a sizeable emergency fund. It should be able to cover any major upfront costs, for one, but it should also be able to support you for at least three months if any significant problems get in the way of the money that you're entitled to.
The medical costs
Most families are one very bad day away from financial ruin. Emergency funds can help, but medical fees can eat them up very quickly. As such, it's wise to ensure that, where possible, the party responsible for your injury is the one held accountable. When it comes to legal advice, it's wise to choose someone who is experienced in helping with your kind of grievance. There are all kinds of firms with different experiences out there, for auto accident to construction injury to oilfield injury attorneys. Make sure you choose those who have dealt with clients in your shoes before for the best chances of success.
The long-term consequences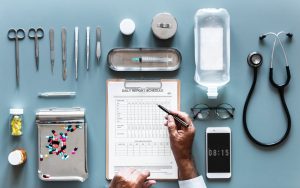 Any potential legal windfall coming your way can take time and, for others, a freak accident may mean that no-one is there to hold responsible. As such, while you still have the ability, it may be essential to budget for private unemployment insurance. This can help cover not only the risk of injuries that put you out of work, but can cover you in cases of redundancy, being let go, or even quitting voluntarily in order to change your career. It can be expensive, but it can also offer you financial security and freedom that many don't have.
The stress of the situation
Being injury is, obviously, stressful, and the costs and conflicts that can come after can be even more stressful. Financial stress is not only unpleasant, but it's dangerous. It can lead to making bad decisions, such as taking out more credit cards or high-interest short-term loans that you may have no realistic way to pay off. It's important to make sure you ask for help from friends and family if you're feeling stressed. A more measured perspective and some aid in managing it all can be a great relief.
Few people recover from an injury without some period of significant financial stress. However, with the right plans in place, you can ensure that you make it on the other side with the compensation and resolution you deserve.