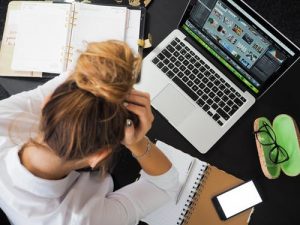 There's nothing more stressful than a financial emergency cropping up out of the blue. Perhaps it's a large, unexpected bill. Maybe your car has broken down, or an important appliance in the home. You might be stuck paying dental, medical or vet bills after an accident or illness of some kind. When you need money and simply don't have access to it, it can cause a massive amount of worry. But there are a few avenues you can explore, here are some options if you've been hit with an expense that you can't cover.
Take out a loan
When you need money fast, the most obvious option is often to take out a loan. You get access to money quickly with the ability to pay it back monthly which could suit your situation perfectly. However, in your panic, don't forget to shop around for the best rates. If your credit score is good then you'll have your pick of companies and will be able to find really low interest rates so you're not paying back too much. You could look into fixed home loan rates if you were to borrow against your property, meaning you know exactly where you stand with the repayments. If your credit score is low, you might have to settle with a much higher rate on any loans available to you, so make sure you work out exactly how much you'll be paying back in total and that you can afford the monthly payments. If you have a very poor credit score, your only choice might be a guarantor loan- or one of the options below.
Borrow from friends or family
If you want to avoid interest rates or aren't being accepted from loans from financial companies then you could ask friends or family for help. Money is such a taboo subject that it can be difficult being open about your situation, but those who care about you won't judge. In fact, they might be able to give you support and advice when you need it most. One piece of advice that's worth taking on board is that if you borrow money from loved ones, always put it down in writing. It can seem a little formal when it's someone you're close to, but it's so worth having it down to avoid any issues later on. It's not something you want to fall out over. Write down the full amount and the agreed repayment amounts, you can find simple contracts online that you can both fill in. You don't necessarily need to create something that would stand up in a court of law (unless you wanted to) but with clear details so both parties no what to expect with repaying can prevent confusion or misunderstandings later.
Sell what you no longer need
Another way you could get access to money relatively quickly is to sell what you no longer need or use. Most of us have old technology like phones and tablets in the house from where we've upgraded. Broken jewelry, even things like computer games and clothes can be sold online. Sites like Gumtree and Facebook Marketplace are great for listing items to sell locally, and chances are there will be a buyer for just about everything you have to sell. Go through your home, from antiques in the attic to bikes that the kids have outgrown in the shed and unused tools in the garage, chances are you have a lot more value in unused items that you might have realized. You could go to a boot sale and sell smaller, miscellaneous items and use ebay and classified sites for the rest.
Take a look at your budget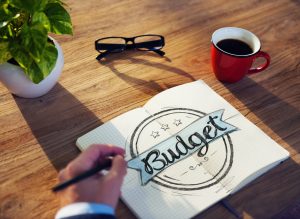 When you're hit with a large expense, it makes sense to go through your budget with a fine tooth comb. Any luxuries or extras that you can do without for a while will free up money that you can save. Check for anywhere that you're overspending. It's worth going through your bills too, use a comparison site to find the best deals- and see if there are any cashback deals on sites like Quidco for switching. Downgrade phone and tv package contracts and cancel your digital subscriptions like Netflix and Spotify. These things don't have to be forever, but any cash you can squeeze out of your budget is going to come in useful when you need access to money.
Be prepared for the future
Finally, once your financial disaster is sorted and behind you, start thinking about ways you can prepare for the future. That way, if anything like that happens again then you're more equipped to deal with it. Having a buffer of savings is a smart move, a bank account with a chunk of savings that only ever get touched in a genuine emergency. Insurance can also be wise, if for example the large expense was due to your pet getting ill, taking out pet insurance means in the future you can claim on the policy and not be left out of pocket. Having a good budget in place and your spending under control will prevent you from falling into debt and give you control over your money, and so when an unexpected expense crops up, you can tackle it without it causing further money issues. Being prepared can prevent an already stressful situation from becoming even more stressful where you don't have the money to put it right.
What would you do if a financial emergency struck? Would you have the means to sort things out, or would it be a huge stress?