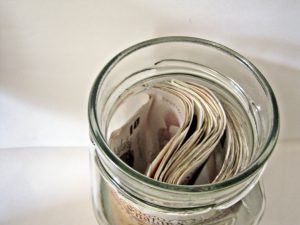 As we grow into adulthood one of the skills which we will all need to learn is how to budget for ourselves and manage our money. Finance has never been the most exciting subject in the world however it is one of the most crucial which we have to learn during our early days as an adult. Today we are going to take a look at just some or the finance tips everyone should know.
Cook at home
One of the most effective ways of all to save some money every day is to cook your own meals and avoid eating out. When you are working every day and you spend a few dollars here and there it doesn't seem like much, but when we add it up it can be a huge sum which we have to deal with each month. Buying ingredients and making a late meal prep batch is much cheaper and you can do this for your lunches and dinners if you want to make things easier for yourself. It will allow you to eat fresh and healthy food as well as save some money.
Make your own coffee
The same thing applies for you if you ever have coffees in the morning at work or from your local coffee shop. Coffees are really expensive to buy every day and when you add it up at the end of the month it can be a large sum. This is why it is a good idea for you to make your own coffee in the morning and buy a coffee flask to take with you to work.
Check your bank statement
One of the biggest mistakes we make as adults when trying to save money and be more careful is to not check your bank statements. It is important for you to know how much money you have in your account every day and it is also important to know where your money is going. When you see small spending on food and such which don't need to be there, these can be something which you can stop spending in the future. You may also notice direct debits which come out each month for bills and such, and you'll be able to take out any extra direct debits which you no longer need to pay for.
Claim for accidents
The amount of times you could have earned some compensation in your life for one thing or another is immense and many of us just feel like it is too much hassle to try. But if you want to make money and stay financially stable it is always a good idea to hire an established firm that provides quality legal representation who can win a case for you and give you the money you deserve. Don't just let things slide because it's easier to do so, be sure to try your best to make a change.
Wear clothes more than once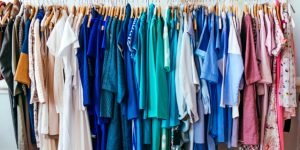 Let's be honest here: how many times have you worn a top or pants for a day and then put it straight into the washing basket? Well, this might seem like an innocent enough thing to do at first but it can actually be a nightmare for your water and electric bills. The more times you have to wash your clothes the more water and energy you are using. By washing more loads you are spending more money which doesn't need to be spent. Be aware of this in the future and consider instead wearing items a few times before you put them in the wash.
Get walking
Cars, buses and trains are expensive! There is no need to use transport if you can walk to your destination and you'll not only be doing your wallet a favour but also the planet. Try to avoid using your car as much as you can and this will save you money on petrol as well as repairs due to wear and tear over time.
Save your pennies
One of the things a lot of us end up with in our house is loose change. You likely have a lot of loose change hanging around the home and this change is simply gathering dust and being no use to anyone. If you want to use up this money and rid the house of it you can use a loose change machine which will count your money and give you back the money in larger coins and notes. It will be easier to manage and it won't waste money.

Latest posts by The Saving Gal
(see all)