The insurance needs of the elderly differ from young, working adults.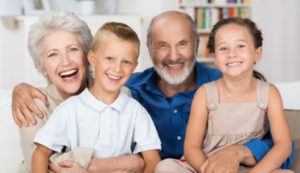 Much like any sort of insurance policy, whether it's home, auto, or life, there is typically not a one-policy-fits-all, so the best policies are modeled after your own unique situation. While it may not appeal to those who are decades away from walking away from work and heading more towards a fixed income.
However, if you're older, retired, and looking for the best insurance coverage, you should consider burial insurance or final expense insurance. Life insurance companies like Lincoln Heritage offer affordable plans based on your final expense needs, to provide the best policy for you. Here's a look at the pros and cons of this type of insurance.
PROS:
Affordable for Those Who are on a Budget
Final expense and burial insurance do not cover as much as term life insurance, so it is typically more affordable than other types of insurance. It is only designed to pay out to cover the costs of a funeral and burial, rather than long-term benefits. For elderly customers who already have a paid mortgage and live on a fixed income, this can be a boon in helping with final costs.
Provide Peace of Mind to your Loved Ones
The average cost of a traditional casket funeral is over $9,000. Even cremation and the funeral ceremony can run upwards of $5,000. Final expense insurance covers the cost of your funeral and burial so your loved ones don't have to stress about where they will get the money to cover your burial.
Funeral Homes Accept Assignment of the Payout
One of the benefits of burial insurance is that it can be assigned to a funeral home to make sure the entirety of the benefit covers the cost of the funeral. Beneficiaries of the policy will receive any money that is left over after the cost of the funeral.
CONS:
Relatively Low Pay-Out Compared to Life Insurance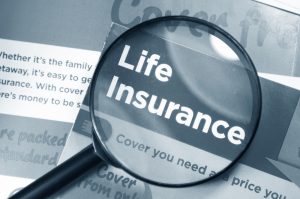 One con of final expense insurance is that it is not designed to cover all aspects of the beneficiary's life. The typical payout for this type of insurance is between $5,000 and $25,000 to cover funerary expenses. The average funeral cost of $8,000 does not include the price of the headstone, cemetery plot, and any end-of-life medical expenses that might be racking up.
Final expense insurance is designed to give your loved one's peace of mind while dealing with your final arrangements, but it is not intended to support them long after you are gone. Term life insurance or whole life insurance is a better option for anyone looking to provide long support to loved ones after passing.
Doesn't Have to be Used on Funeral Expenses
While final expense insurance is designed to cover your last expenses, the beneficiary isn't required legally to spend all of the money that way. Death benefits can be used however the beneficiary wishes, which is why it's recommended your beneficiary is someone you trust to execute your wishes.
The caveat here is you could assign your final expense insurance to the funeral home you want to arrange your service when the time comes. In that case, the benefit will be paid to the funeral home first, and any leftover money will then be passed on to the beneficiary named in the policy.
Check out our tips to help you on your financial path.