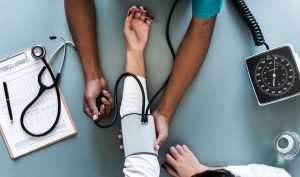 The old saying goes that health is wealth, and that can certainly be true when it ends up costing us huge amounts of money. If you or your loved ones become seriously ill, there's no doubt that you'd pay any money you could to make things right again. In that sense, of course your health and wellbeing will always take precedence. But avoiding hugely expensive healthcare costs where you can is also just good common sense. The cost of healthcare is steadily rising, and so it's a good idea to protect your wealth and investments by learning what steps you can take to limit the healthcare costs that can leave you broke. That shouldn't have to mean compromising the care that you need, but there are still savings to be made if you're smart.
Learn How To Save Money On Your Medicines
Medicines are not a negotiable cost – you need them in order to keep your health in order and to stop small, manageable conditions escalating and causing further damage. Start by asking your healthcare provider if they support you switching to generic versions of your medications – this won't be possible with all treatments, but where it is, the savings can add up significantly, especially if you have health conditions which require careful management with multiple medicines. Generic drugs contain the same active ingredient as the brand name alternative, but cost far less. Always get the guidance of your physician on this one. You may also find better treatment through the use of customized compounded medication – from adjusting your dosage, to working out sensitive to filler ingredients this approach is personal to you and your healthcare conditions, and has the potential to save you money by cutting down on the volume and variety of your prescriptions. While you're at it, see if it's possible to order your medicine through the mail. You should always take everything exactly as described by your physician. Trying to economise by playing pharmacist and reducing your dosage or frequency is not only asking for trouble with your health, but it can lead to complications or more severe troubles in the future which are more expensive. However, you'll find that there are plenty of small adjustments which can be made to your medications which make savings that really add up over time.
Make Full Use Of Your Coverage
While we all have health insurance, either through an employer or privately, how many of us can truly say we're using all of those paid-for benefits to their fullest extent? Take a look at the routine health screenings on offer and make sure you're attending as many as you are entitled to. These tests may seem like a chore, but they can be hugely important from a financial viewpoint. By taking every opportunity for screening, you are catching potential illnesses and disease before they have a chance to really develop. This means minor and relatively inexpensive treatment options. Give things a chance to develop by not catching them early, and you may have a serious problem – both in terms of your health, and the financial demands of the more serious treatment. And then often you'll find that you aren't subject to a copay for vaccines, annual testing and health screenings. If you happen to be a pregnant woman, this goes double. Regular prenatal care is absolutely key to ensure the health of yourself and your baby, help with the management of your pregnancy and especially if you are an older mother and may be classed as a higher risk pregnancy, which usually requires closer monitoring and some additional tests for conditions such as Down's Syndrome, which are proportionally more common in the babies of older mothers. You may also find, by examining the small print of the health plan you're on, that you are offered a health advocate or a case manager for complex or ongoing conditions and illnesses. These professionals can really help you to get the most out of your insurance plan and are a critical part of helping to take care of conditions which frequently lead to other complications – such as diabetes, which can develop into kidney problems and retinopathy. Finally, make sure that you and any family members who are also covered by your plan take full advantage of the discounted services that most plans offer – things like gym memberships or glasses and hearing aids. Prevention is always better than cure, and these benefits can both save you cash in the here and now, and help to stave off or eradicate future health conditions.
Go Outpatient Where Possible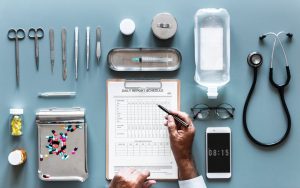 Sometimes you need a procedure or a minor surgery, and in these cases you may have an opportunity to save money by asking your provider if you can have it done via an outpatient clinic. Frequently, it's much cheaper to get care through a clinic rather than staying in a hospital, and the quality of care is exactly the same. Plus, even the best of hospitals is a notoriously bad place to recover –  light, noisy, full of people with bad germs, and out of your usual routine. For a minor operation, or something like childbirth, assuming no complications, opting for home treatment or the minimal stay can often be the best option for your health.
Use A Healthcare Savings Account
You may be much better off if you look at your contract or query with your work HR department whether they can offer a Health Care Savings Account (HSA) or a Flexible Spending Account (FSA). These savings accounts are similar to each other but have some crucial differences, and allow you to save money before tax as a benefit for healthcare expenses – which can end up saving you hundreds each year. With a HSA, you also earn interest and can usually transfer your account if you get a new employer. Whereas with FSA accounts, you don't accrue any interest, cannot port them between employers and the savings must be used within the same calendar year. These are big distinctions to check carefully what you can have.
Latest posts by The Fortunate Investor
(see all)