Creating a good budget isn't impossible! Find out how to create a family budget that you'll actually stick to!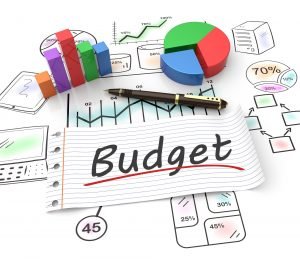 There is a massive financial mistake that nearly 60% of Americans are making each and every month.
That mistake is not having a comprehensive family budget in order to practice more mindful spending.
Creating and using an effective budget for your family is essential for true financial fitness, and it allows you to spend money on what really matters.
It also helps you avoid increasing the amount of debt that you may have, and it helps you learn to pay off as much of it as you can.
Budgeting will also help foster the habit of saving for the future, and involving your entire family can teach your children important financial values.
Read on to learn why it is so important to create a good budget for your family, as well a few ways to get one started.
Why a Family Budget is Important
The act of creating a budget itself can help you figure out where your money is going. Often times, we may be unaware or ignorant of our own spending habits.
As you begin to establish your spending habits, for basic living expenses and discretionary spending, you can also learn how you could save more in these categories.
Moreover, you can set up rules and limits with your family budget. These will help curb discretionary spending and foster a healthier relationship with money.
All and all, having a budget is the first step in almost any financial plans you'd like to set, from savings goals to improving your overall earnings.
The Components of a Good Budget
There are many important components of a good budget, but the most essential part is that you get started.
Try to Stay Realistic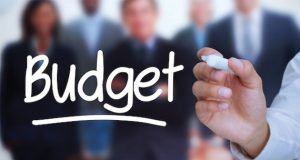 The bank statements, as well as bill statements, will tell you exactly what your spending habits tend to be.
Evaluate these carefully as you create your first budget. Start with the fixed costs such as the utilities, electricity, the phone, and cable bill, car payments, and the mortgage or rent payment.
From there, look at any other monthly or weekly costs, such as for groceries, or subscription services.
While it is a good idea to cancel or cut down on any unnecessary expenses you find in your statements, it is equally important to be as realistic as possible.
If you know that it will be next to impossible to go without your daily cup of coffee from your local shop, try to include a budget for it.
Don't set yourself or your family up for failure when it comes to things you like to do. Rather, try to stay as frugal as possible while still enjoying what you like to do.
Have Game Plan for Debt
Debt can be a sensitive topic, but the reality is that the vast majority of Americans are struggling with it.
While some debt is beneficial such as that with mortgages, much of it is not. Car loans, student loans, and credit card debt can be crippling, and it prevents true financial wellness.
As soon as you establish a baseline for essential bills, the next step is to create a plan for any debt you may have.
It is a good idea to start with credit cards or loans that have high amounts of interest.
Paying these off as quickly as possible will give you the freedom you need to save for your future, without looming debt.
Car payments are also good to pay off, depending on the interest rate. Regardless of which debt you tackle first, make a concrete plan to get rid of it.
In the event that the amount of money you owe is impossibly high, consider contacting a debt relief agency to discover more about negotiating your payments.
Plan for the Future
Another component of a good family budget is an investment and savings plan. Investing is a key way to grow your income over time, and it is especially helpful for retirement.
Even as a young family, it is incredibly useful to start early when it comes to growing your investment portfolio.
Moreover, saving should become the alternative to using credit as you follow your budget. If you are planning to make a large purchase in the next few years, set up a savings plan for it.
Use Budgeting Tools
There is no need to start a budget from complete scratch, as we live in a time full of online budgeting resources.
Templates can be especially helpful to get a feel for your family's spending habits. These can also help you ensure you understand the math that goes into creating a good budget.
There is also different computer software for free or for a fee that can help you budget. Some companies have even created budget apps to make it as convenient as possible.
Here are a few good options to get started.
How to Include Your Children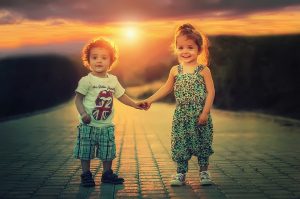 In creating and using a budget, including your children can help teach them valuable financial lessons.
You can choose which aspects of budgeting that you would like to include them on, but some great opportunities are with vacation planning, bill paying, and donations to charity. We also believe in saying no to your kids to teach them about money and to save you money.
Allowing them to understand how money works can help instill good financial habits, as well as teach them the value of money.
Final Thoughts on Family Budgeting
Overall, making an effective family budget is all about considering what is most important to your family.
Moreover, a good budget will be realistic and conscious of your spending habits. It will also include a plan for the long-term by saving and paying off any debt.
Learn more about eliminating debt for good in our recent article, full of different strategies for becoming and staying debt-free.

Latest posts by The Saving Gal
(see all)