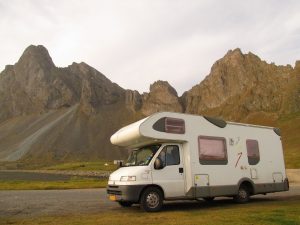 It is surprising how many people have aspirations to own something a, caravan, or even a camper van. It is a dream for so many to have the freedom to go off an enjoy life, either by taking the seas or touring the country, stopping wherever they choose. But it is a dream that can be pretty pricey. When you consider the cost of these items, often, there are more important things that get in the way. 
However, when you consider the value that they would provide in your life, you can't really put an amount on that. The quality of life that these would offer could be substantial. The ability to just take off every week and enjoy some time away can be rewarding and relaxing. 
A Free Holiday Whenever You Want It
Caravans and camper vans offer the ultimate freedom to take a holiday whenever and wherever you want. If your driving license allows it, you can even take them overseas if you have access to a ferry. 
There are no hotel costs to worry about, so the only regular outlay would be any fuel costs that you get driving around. 
Hotels can be very costly places to stay, and yet, for most holidays, hotels are the main choice. If you are someone that travels frequently, then you will probably be spending a small fortune on hotels each year. And, if you are a family that holidays each year, this can be a costly hobby. The cost of your annual holiday would, in fact, drop drastically the moment you buy a caravan or campervan. 
How To Pay For Your Caravan Or Campervan
One of the easiest ways that you can buy a new caravan or campervan would be to take out leisure finance. This is a great way of spreading the cost over a period of time to allow you to pay for your dream and start enjoying it sooner. 
You will need to have a credit check to make sure that you are a suitable candidate for a loan. This involves looking at your history of borrowing as well as looking at your current income and expenditure to ensure you are able to make the repayments each month. 
You will need to make sure that you are happy with the loan repayment amounts, as you may be paying these over a number of years. 
Assuming you don't have the funds to buy your caravan or campervan outright, the other option that you are left with would be to save for it. This could take some time, and you may need to tighten your belts a little while you do this. 
You will need to cut out any non-essential spending. See if you are able to switch your energy suppliers and insurance companies in order to make some savings there. Create a tighter household budget where meals are planned, and shopping is kept under control. 
Consider selling some items to raise some cash. You could visit a car boot sale and have a clearout. Alternatively, you could list your items on auction sites such as eBay, or Facebook Marketplace. 
Camper Or Caravan
A big decision that you will need to make is whether you should buy a campervan or a caravan. You will need to decide whether you are more likely to want to stop in the same caravan site each holiday or move around. If you want to stay in the same place, you may want to get a static caravan; in which case, you can earn a sizeable income from renting it out when you are not using it. 
A touring caravan may have a lower price than a campervan, and you still get the ability to travel around. You can also unhook your caravan and drive your car wherever you want for more convenience. 
Your campervan could, however, be much more convenient. When you arrive at your destination, you can just turn off the engine and relax straight away. There is no detaching or setting up involved. 
Size Matters
Think about the size of the caravan or campervan that you are buying. The bigger the van, the more room you will have inside. That may mean more people can sleep in it. You will get a more generous space to sleep, wash, cook, and generally move around in. 
The downside to an increase in the size is that it will mean that the running costs will be greater. More weight will mean higher fuel consumption. One way of increasing the size of your camper or caravan without adding additional weight would be to get an awning. 
Check Out Who You Are Buying From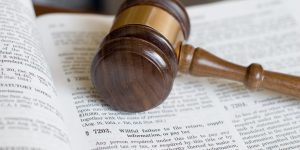 If you are buying from a dealer, you will be afforded some legal protections with your sale. However, you should still do your due diligence and check online for reviews. Make sure that there are no horror stories that send alarm bells ringing. Look for a dealer with a very good reputation and a history of honest sales. 
If you are buying from a private seller, try and find out about the person through their social media. If you have found them through a selling site, there may be reviews from other customers. Make sure you talk with them and look at the campervan or caravan in person before you agree to buy it. 
Checking Before You Buy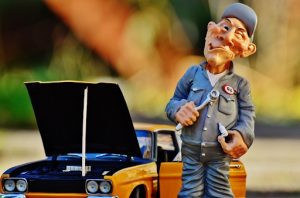 A thorough inspection of every aspect of the caravan or camper is recommended before you commit to buying it. Make sure you look at it during daylight, and when it is dry. 
If you are buying a campervan secondhand, check the history of the vehicle. There are online checks that can be run against vehicles that will let you know whether they have been involved in accidents, or modified in any way. It will also flag up if the vehicle has ever been stolen. Caravans will have a number on the chassis that you can also check to make sure it has never been reported stolen or written off after a crash.
Check the chassis. You will want to be sure that there are no problems with the suspension and the braking system. Check the handbrake to make sure it works well.  
Check for signs of damp inside the caravan. You may be able to smell this. Feel the walls, floors, and beds. If the floor feels soft or squishy in any way, then this may be signs of a serious problem with damp that could lead to the floor falling through. Damp is never a good thing, and it can be very hard to get rid of. It can lead to structural weakness and eventually rot. 
Look around the windows and the doors, make sure that they seal shut and are watertight. Look for cracks in the glass and perforations in the rubber seals. 
Added Extras
There are lots of little things that are useful to have when you buy your caravan or campervan. Often, these may come included. It is worth looking out for these as much as possible as they can get expensive if you need to buy them afterward. You should look for hitch-hooks, gas bottles, TV's, awnings, as well as batteries and battery chargers. 
Making The Sale
You have the right to a fair sale, but you should also be a decent buyer. By all means, negotiate on price, but try not to be insulating. Avoid messing the seller around if you don't intend on buying, nobody likes a time waster.