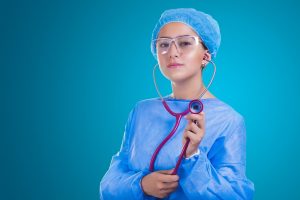 There are many reasons that people gain an interest in heaving a career in the medical industry. Whether you're a fan of tv shows like Grey's Anatomy, you thoroughly enjoyed Biology at College or your life goal is to help others, a career in health can be rewarding. However, does any of this mean that it is the right career path for you? 
Let's have a look at some of the areas you should be considering before you pursue a career in the medical industry: 
Motivation
For many, the motivation is that they want to help people but you need to really think about what this means. Sre you looking to gain something? Do you purely just want to help people? Are you passionate about Maths and Science? Is it the potential of earning a high wage? Do you want the opportunity to work with equipment such as Advanced Bifurcation Systems? These are all good reason to look at a career in the healthcare industry but you also need to make consideration for the high-stress levels, high responsibility, endurance, hard work and commitment that comes with any role. 
Your Education And Training
You need to think about how you're going to get your education and training in the career that you want. You should research the exact requirements for the role you're seeking and then look into diplomas, degrees and any other training that may be required. There are a lot of options when it comes to careers in the medical industry so it's essential to carry out extensive research in order to become qualified in your field. Becoming trained can be a very long process that requires funding and commitment so you need to factor this into any considerations you make. If you are interested in a certain role but haven't got the time to commit to the training required to try looking at a lower role where you could potentially increase your education at a later date. 
The Impact It Has On Those Close To You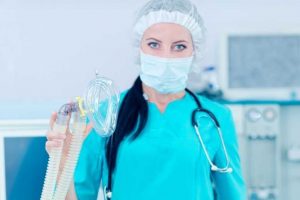 A career in the medical industry can be extremely demanding and therefore it can have a huge impact on your friends and family. You need to think about the long-term impact this is going to have on them as well as you. This applies to the time you will spend at school as well as when you enter the working world. Often you will be required to work long shifts that include weekends and nights and at times you may even be on call. You also need to consider things such as residency placements, as if there are no suitable positions near you, you will have to relocate. People who work in this industry are often known to relocate to all parts of the world. This is bound to have a huge impact on both you and those close to you. 
These are just three of the considerations that you should be making when looking at a career in health. Do you have anything else that should be included on this list? Please share them in the comments.