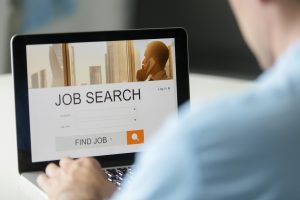 Passing the CPA exam is not an easy task. Many future accountants find themselves taking the test more than once. If you struggle with test-taking and you are looking for a good-paying job, you might want to consider enrolling in CPA exam classes. These classes will help you understand how to get through the test with confidence.
Once you pass the test, you then can begin submitting your resume for top-paying jobs in the accounting field. Some of the best jobs do require more than just a CPA exam. They require significant experience in the field.
Account Payables Specialist
An accounts payables specialist can earn between $35,000 and $50,000 after passing the CPA exam. People in this job are tasked with paying bills for a company. They need to be highly organized to keep track of what is due, what account comes from, and where it should go. There should be a clear trail of payments for taxes and audits.
Tax Accountant
Tax accountants often begin making at least $50,000 annually. There are several types of tax accountants who work for domestic and international businesses as well as for themselves and for tax businesses who work with individuals. They are tasked with preparing and filing taxes. They often work with complicated tax codes. The goal of a tax accountant is to help their clients pay the least amount of taxes and do it while staying within the confines of the ever-changing tax codes.
Senior Accountant
Senior accountants make salaries similar to tax accountants. They are in charge of managing accounting activities for businesses of all sizes. Most senior accountants were promoted to the position after proving themselves in other ones. They prepare reports, create budgets, and work with other accountants.
Finance Manager
Finance managers start with salaries of around $75,000. They hold leadership positions where they offer financial advice within an organization. They prepare and interpret reports, supervise employees, and support other leaders in the business.
Compliance Officer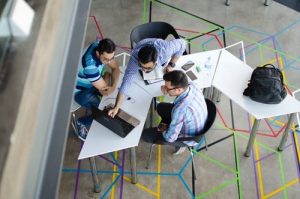 They, too, start around $75,000 annually. They are involved in maintaining financial compliance with tax laws and financial rules. They must be able to communicate effectively and educate employees about ethics and standards. This job usually requires candidates to have master's degrees.
Forensic Accountant
Forensic accountants make around $65,000. They look into discrepancies to find errors and irregularities in financial reports. Forensic accountants are sometimes asked to testify in court. This is a growing field that highly detailed and organized people have found rewarding.
Personal Finance Advisor
Personal finance advisors usually start with salaries of around $55,000. They work with individuals to develop a plan for their savings and retirements. They watch investments and make recommendations that fit their client's level of income. Along with earning a CPA, they also usually are required to become Certified Financial Planners. This is a rewarding job for people who like to help other people build wealth.