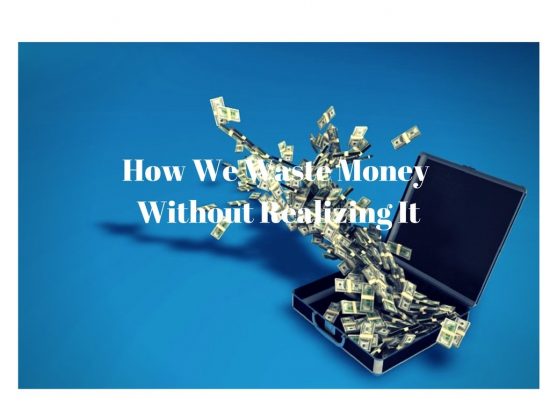 I didn't actually realize the extent to which I was letting money slip through my fingers day after day without even noticing. When it came to the larger more obvious expenses like credit card interest rates, student loans or car payments, I was able to curb my spending and eliminate my expenses. However, even though I thought I managed money well, there is always more to learn.
Here are common ways we may waste money without even knowing it:
Not using loyalty cards
I am not an avid point's collector. I even refrain getting credit cards with air miles rewards even though I pay my balance off every month because the thought of having higher interest rates and possibly owing a balance with that rate bugs me. Instead, I carry a very low interest rate credit card with no perks and that works for me. However, I use my store loyalty points cards for stores I frequent and always make sure to ask if they offer loyalty points card for their customers (especially if it is a store I go to often). From these points I have been able to get hundreds of dollars of free gas for over the years, received free electronics and great discounts on store purchases. Even if you are not a big point's collector like myself, it doesn't hurt to make a habit of using your loyalty card, over time, the points do add up.
Throwing out Ziploc bags
If you pack your lunch every day or freeze a lot of food, or both, you may actually be using a lot of more Ziploc bags than you think. Many people throw out a perfectly good Ziploc bag if the bag needs a wash or a good rinse. Over time, this is not only unhealthy for the environment, but it can get costly. Instead, consider washing or rinsing out the bag and letting them air dry in your dish rack.
Paying for plastic bags
Even though many retail stores have started charging for bags, many people still shop without bringing their own recyclable bag to avoid these charges. To avoid forgetting my recyclable bags while heading to the store, I keep them in the truck of my car at all times once I am done using them. This ensures I don't find myself at the store without my bags.
Not making use of catalina coupons
These coupons are great because they take no searching for on your part. Catalina coupons are coupons that that get printed at the cash register when you complete a purchase at the store. The coupon is usually at the bottom of the transaction receipt. Those that don't take their receipt may lose out on the opportunity to save money. Also, those that take the receipt but do not review it for catalinas will also miss out. For example, a large chain grocery store by my home frequently offers 10 cents off every litre of gasoline with a purchase. Most times, there are no purchase minimums in order to receive the coupon. I have done a $5 transaction and a $150 transaction and in both instances I received a coupon. Always check your receipt for extra savings.
Buying paper towels
Paper towels can run up a lot of money, especially the 3 ply one's that have great liquid absorption, but at a hefty price. In the past, I use to purchase paper towels but later switched to reusable kitchen cloths which allow me to use them multiple times before having to throw them out. I also purchased an extra supply of hand towels for larger spills and messes that needed better absorption power. I would include these hand cloths with my load of laundry as they took little to no extra room at no additional cost to me.
Not claiming the balance reimbursement on your spouse's health insurance
My husband has a pretty good health insurance package through his employer. Almost all of his medical treatments and drugs are 80% to 90% reimbursed by the insurance company. He is also covered under my health plan at work. For the balance not reimbursed by his insurance provider, my provider requires I send in all necessary documentation by mail and not submit them electronically. For most insurance claims we managed to this, but we found some of them fell through the cracks. We would put off submitting the difference until later to avoid having to deal with the paperwork until we missed the window for submission. Even though the balance to claim was minor $5 here, $10 there, over time, these expenses can add up. To avoid procrastinating on this task, we now submit everything the minute we have the proper documentation. We have a process in place so it is a bit more streamlined then before.
Not claiming bottle deposit refunds
I use to never claim my bottle deposit refund until I started tracking my spending, which included reviewing my grocery receipts each time I went grocery shopping (among other things). I did this exercise for a month and that was enough to get me to be more cautious about keeping refundable bottles and containers and bringing them down to the depot once I had a good amount. It took no real additional effort as we already recycle. The only additional distinction we needed to make was deciding what gets sent out to the recycling bin and what gets kept for the bottle depot.
Buying spices in bottles not bags & throwing out spice bottles
Spices are a big part of cooking in my culture. I used to always go for the fancy Club House spice bottles. I liked the way they looked and they stored nicely in my spice drawer as I did not have a spice rack. After paying more attention on how I spent my money, I switched to buying spices in bags, not bottles. I still kept the Club House bottles and once the bottles were empty I would clean them, put another spice in the bottle and relabel it. For spices I didn't use frequently, I kept them in the spice bag.
Not checking for promo codes before making an online purchase
Have you ever made an online purchase and when you got to the checkout there is a field to enter 'promo code' before a final calculation of your total is made? Have you ever wondered how you can get a code to save money? Some promo codes are emailed out to loyalty customers, but most times you can do a Google search to see if there is a promo code for the product you are buying. If there is, simply copy and paste the promo code in the appropriate field at checkout and save money. For example, in filing my taxes this year, I checked online to see if there is a promo code for the tax software I use, and there was. The 30 seconds it took to search saved me 20%.
Not learning how to file your own basic tax return
Online tax software have come a long way since their introduction. There user friendly interface and plain language approach to asking tax related questions makes it easy for almost anyone to file a basic tax return. Still don't feel comfortable filing your own tax return without learning the ins and outs? Register for H&R Block's Tax Academy School. The one time course fee of $300-$400 (depending on where you live) over 4 months can save you hundreds to thousands of dollars in accounting fees over your lifetime. It is important to mention however, nothing can replace sound professional advice and expertise from a certified accountant. If you run a small business, corporation, have rental property, or complicated investments or tax structures, it is advisable to seek the help of a Chartered Accountant and spend a bit more money to complete an accurate return. Filing your own taxes is advantageous if your tax situation is fairly simple and consistent year after year.
Not asking for a discount when you shop
In European and African cultures, asking for discounts at retail stores is an expected consequence of running a business. Buyers and sellers both sharpen their negotiating skills by trying to get the best deal for themselves. In North America, it is different. We either decide to pay the sticker price or go elsewhere, many times without a second thought. What if the next time you make a purchase (especially a big one) you ask the cashier if you can receive a 5%-10% discount? Although there is no guarantee, your chances of getting a discount may increase if:
You are a repeat customer who shops their often
You can find a fault with the product you a buying (i.e. a scratch, bend, poor packaging etc.)
You are spending a lot of money at the store in the same visit
You can purchase the same product at a cheaper price from their competitors (price matching)
You are dealing with a 'mom and pop' store and not a franchise or a conglomerate
You have good rapport with the cashier, sales representative or store manager
Monthly banking charges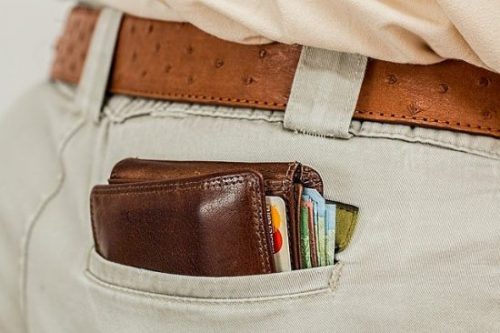 As much as it may be hard to part with your long time bank since grade school, if you are paying banking fees for a basic checking and savings account, then you are probably wasting your money. Monthly bank charges can range between $10-$30/month depending on your plan. This amount may not include additional charges like e-transfers and check imaging etc. Switch to online financial institutions and enjoy free banking each month and higher interest rates on basic savings accounts.
Buying a book before borrowing it from the library first
I have a great collection of books I have purchased a time or two when I could have easily borrowed from the library for $0 cost. There are three categories in which I classify books. The first are 'the classics'. The second are the 'nuggets of knowledge' and the third are the 'good to know' books. The 'classics' are books that you keep because you love the story it tells, or the information in the book is so timeless you want to have it with you and pass the knowledge on to your loved ones. The 'nuggets of knowledge' books are jam packed with so much useful information that it takes many readings to fully comprehend and apply the information, or maybe every time you read the same information you learn something new. The 'good to know' books are the ones that may have been a great read (or not), maybe you even picked up a few helpful tips or was moved by the story, but you will probably never revisit the book.
Before you buy a fiction or non-fiction book, borrow it from the library fist. Then, decide where it fits in these three categories. If you feel the book falls in the first two categories, you may want to buy a copy for yourself. If the book falls in the last category, you may be better off borrowing the book, getting the knowledge and returning it.
Taking the expiration dates on some goods too seriously
Okay, so it is important to proceed with caution in this area but not all goods need to be thrown out once they reach their expiration date.  Vitamin supplements can sustain a longer shelf life than labelled. Loafs of bread can be frozen to increase their shelf life and most meats don't expire on the label date if stored properly. However, expiration dates on milk and other dairy products should be followed more strictly.
We all have things we do or don't do that cause us to waste money every day. Even if we can't or don't want to change all of them, picking a few that we want to implement can help us save money.