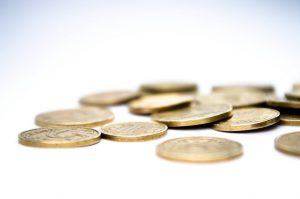 Congratulations! You've finished school and your hard work has paid off. You have a fabulous entry-level job and you're ready to get your career on track.
The only downside to that fabulous entry-level job is the fact that it comes with entry-level pay. Everyone has to handle lower than preferable pay in order to get their foot in the door of their chosen profession, but that doesn't mean you have to live like a pauper. Read on to learn how to make entry-level pay work for you!
1. Your Housing Budget
It's no secret that the cost of housing is growing faster than it ever has, especially in major markets like Seattle and San Francisco. That can make finding housing on a limited budget pretty difficult. Nevertheless, you want to make sure that your housing payment doesn't exceed more than 30 percent of your take-home pay.
If you're bringing home $2,500 a month, your rent should be no more than $750 per month. If you live in a city with expensive housing, this means living with roommates. You can also try living further outside of the city for less expensive housing.
2. Start Saving Now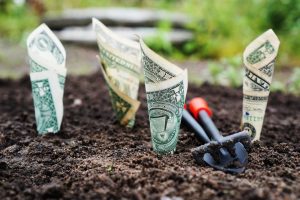 We hope that we never have an emergency happen to us, but even with the best of intentions, they happen. That's why it's super important that you start putting money aside for emergencies as soon as you're able. Start with a small goal, like putting $100 a month away, and then increase the amount as your salary grows.
3. Know Your Net
Remember the saying about death and taxes? Well, you're about to realize the full thrust of it. That's right, Uncle Sam takes a big bite out of your paycheck for things like social security, federal taxes, and unemployment. Most companies automatically deduct these items from your paycheck, along with things like health insurance premiums and pensions.
Before you can even sit down and do a budget, you're going to need to figure out what your net income is. And if your employer is not taking taxes out of your paycheck, then you need to be setting about 20 percent of your income aside to pay taxes when tax season rolls around.
4. Manage Your Student Loans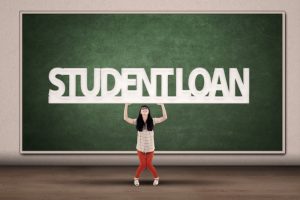 If you were lucky enough to escape college without student loans, then you can skip this. But if you're like most students in America, you probably graduated with more than a few thousand dollars worth of student loan debt. You need to know that the first student loan bill you receive from your student loan servicer is going to be the standard repayment rate, but don't panic, you have options.
If you have federal student loans, there are several options available to help make paying your student loans more affordable like income-based repayment and graduated payments. Work with your servicer to find a payment that's affordable for you.
5. Negotiate Your Expenses
We may not live in a bartering society, but that doesn't mean that price negotiations aren't alive and well. Use inexpensive offers from cell phone and internet providers to score a better deal from your existing provider. If they don't budge, switch!
The market is competitive, so keep your eye out for great deals to lower your expenses!
6. Stick to Your Budget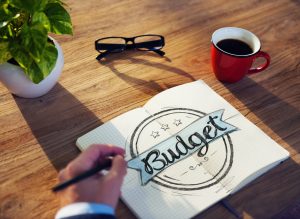 If you don't want to live paycheck to paycheck, then you need to learn how to stick to a budget. It can be tempting to let it slip a little bit for that brand new Anastasia Beverly Hills palette or a great vacation, but if financial stability is what you're after, then you need to stick to your budget.
That doesn't mean you never get to buy anything fun, though. If you want to splurge on little luxuries, then you need to save up for them. Easy peasy!
7. Don't Abuse Your Credit Cards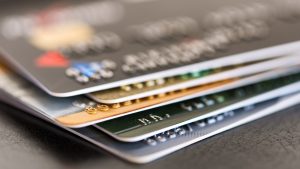 Credit cards are great to have on hand for emergencies or for their rewards. But if you want to stay on track for your budget, refrain from using credit cards unless it's a genuine emergency or you're planning on paying them in full every month. Letting your credit card balance go up leaves you with massive debt and dings your credit.
8. Nix the Delivery Habit
You worked late tonight and didn't have time to get to the store after work. Now you're super exhausted and don't have the energy to cook dinner. If you're planning on ordering in, then you need to know the damage delivery does to your budget.
Not only is eating takeaway a big expense on its own, but delivery is a budget buster. The food is more expensive, then there's the delivery fee, the service fee, and the tip. What would have been a $10 meal is easily $20 once you have it delivered.
Instead, have easy alternatives on hand for when you don't want to cook. Sandwich supplies and salads are quick and easy (and healthier than delivery, too).
9. Don't Be Above Living at Home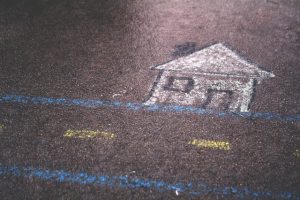 Let's be real for a second. It might seem like the only way to be a success is to be out and living on your own, but with today's housing market, more and more people are living at home. With good reason, too.
Not only does living at home save you money on things like rent and utilities, but it also helps you grow your savings until you're financially stable enough to move out. It helps your parents financially, too, especially if they're hoping to retire and worried about making ends meet. Don't force yourself to struggle when living at home is a viable option.
10. Sometimes Entry-Level Pay Means You Need a Second Job
Last, but certainly not least, if your entry-level pay simply isn't enough, but you need the job experience, then it's time to consider a second job. Working more than one job is much more common today than it has been in the past, and there are plenty of side hustles that'll help you make ends meet on your own time. So get out there and hustle!
You're on Your Way to Career and Financial Success!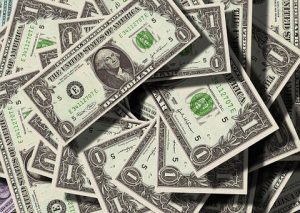 Entry-level pay doesn't mean you have to stretch every penny or live paycheck to paycheck. With the right financial decisions, you'll be well on your way to having a healthy bank account. When times get rough, remember that this salary is temporary and will grow with you as you move up in your career.
Want more helpful articles about things like personal finance and business? You've come to the right place! Check out the rest of our site for everything you need to know!
Latest posts by The Fortunate Investor
(see all)