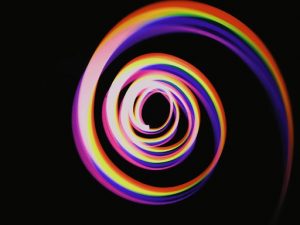 Debt isn't always a bad thing but managing it takes a lot of time, a good handle on math and a firm grasp on your expenses. It's no wonder that so many people start with a tiny loan, default on one payment and get sucked into a financial black hole as a result!
The biggest problem with debt is that you have to be certain you will be able to afford the repayments before you take the money. For people who are forced into debt by unexpected problems and those who are suddenly hit by another financial issue, this certainty simply isn't possible.
So what can you do when your debt is spiraling out of control?
Bankruptcy
In the most serious cases, where debt has truly taken over, bankruptcy can be a good option. Declaring bankruptcy sound scary and it does come with its own costs and future lending implications. However, if you are unable to keep up with payments and you are out of options, bankruptcy can help to protect what little you have left so you can effectively begin again.
Bankruptcy is the very last solution to unpayable debt so do think it through carefully and speak to a financial advisor before going ahead. You should also know that creditors do have rights too and creditor protection in bankruptcy may impact your bankruptcy options.
Repayment Strategies
Though spiraling debt is a huge problem, with the right strategy you can defeat it. One of the main reasons that debt spirals is that people can't control their spending in order to pay off the first debt so they take out more and more debts and interest rates go up and up and up.
For this reason, the snowball method is really effective. The idea is that you pay the minimum repayment on all your debts each month then start overpaying on the smallest. Once the smallest loan has gone, you can continue to pay the same amount, but this time to the next loan. As your loans start to vanish, you can increase payments and eventually all the debt will be gone.
Saving While You Repay Your Spiraling Debt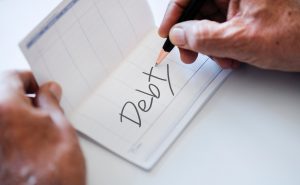 It might sound weird to be saving while your debts are spiraling but here's the deal. To get out of debt, you need to budget and figure out your strategy but you will also need a fall back just in case things don't go as planned. Saving and paying off debt are not mutually exclusive. In fact, draining your savings in order to pay off debt could be a really bad idea that lands you in debt all over again later on.
While your debt is spiraling out of control and you are just beginning to claw your way back, saving may just be a bit too much at once. But, if you are using the snowball method, once that first debt has gone, you can use some of the extra income you now have to start building a savings account.
Your debt might feel like an unworkable monster right now but with the right strategy, you can overcome it. This is a marathon not a sprint but you can take your first step right now.