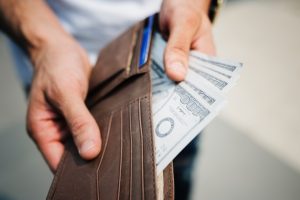 It's safe to say that all of us could use a little more cash—which is probably why we carry so much debt. Research shows that in terms of personal loans alone, over half of all Americans have taken out at least one in their lifetime!
Of course, when you're looking to get a little extra money when you need it most, the hoops and hurdles of a personal loan can be hard to reckon with.
Enter a fast and easy alternative: the car title loan. These loans allow you to get the cash you need with less hassle, but that doesn't mean you shouldn't do your homework. If you're considering this financial option, here are a few things to consider before you take the plunge.
1. Your Finances
Because a car title loan uses your car as collateral, you could lose your vehicle if you don't pay back the loan on time. In some cases, your lender might allow you to roll the loan into a new one, but you'll be adding additional fees and interest to the initial amount. In other words, you'll want to consider your finances to decide whether or not you have the resources to pay off the loan.
2. Your Monetary Needs
Taking out a car title loan doesn't allow you to get as much cash as you want. The amount of money you can borrow will depend on a host of factors, including the value of your vehicle. Expect to receive anywhere from $100 to $6,000, and consider alternative options if you're looking for more money.
3. The Title Company
Your choice of title company can make or break your experience with a title loan. The wrong lenders might defraud you of your hard-earned cash or make the process a nightmare, while the right ones will offer sound financing options and fast approval rates. Learn more about choosing the best company for quality service.
4. The Application Timeline
If you need fast loan financing, a car title loan is often a safe bet. As we've hinted above, the best lenders will provide a quick approval process to get cash into your hands in days or even hours. However, this isn't always the case, so you'll want to consider the lender's timeline if you need the money fast.
5. The Fees and Interest Rates
Car title loans are notorious for high fees and interest rates, but this isn't always the case. In fact, you might see a great deal of variation as you shop around with different lenders. Make sure to weigh these financial considerations in your decision.
6. The Fine Print
If you've picked the right lender, this won't be as much of an issue, but no matter who you partner with, it's important to read through the fine print of your contract.
How will your lender calculate interest? What are the penalties for early or late payments? What are your payment options, and will the lender repossess your car if you fail to pay?
Knowing these things can offer peace of mind throughout the length of your loan.
Do Your Homework Before Your Car Title Loan
If you're considering taking out a car title loan, doing a little research on the front end can be a great help. As you weigh your options, the tips above can help you secure a loan that will get you the cash you need fast—with fewer financial headaches. Do your due diligence before signing to ensure that you feel comfortable with all of the details!
Want more quick tips to help you make the most of your finances? Be sure to check out our other guides for insights on loans, investing, saving, and much more.