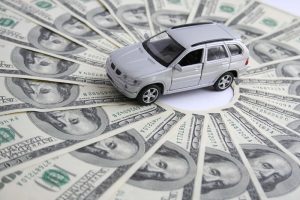 Do you own a vehicle? Do you need money but are worried about qualifying for a loan? If so, you may want to consider applying for one of four types of title loans. Title loans allow people with vehicles to get secured loans with worrying about their credit scores. You can have bad credit and take out one of these loans. If you have steady employment and a vehicle title, you should be able to qualify. Below is an overview of the four main types of vehicle title financing.
1. Car Title Loan
This type of loan goes by one of several names: car collateral loan, pink slip loan, or auto equity loan. As long as you have a car, you can receive approval for car title loans. The amount of financing you get will be determined by several criteria including your employment, time on the job, and the value of the vehicle.
Usually, you can receive funding in one day when you apply for the loan. Therefore, you can meet your emergency expenses easily. You can either apply online or visit a vehicle title loan office near you.
2. Truck Title Financing
If you own and drive a semi-truck, small truck, flatbed, pickup truck, or box truck, you can apply for this type of loan. To obtain truck title loans, you need to provide a valid ID, proof of income such as a pay stub or bank statement, vehicle registration, proof of insurance, and proof of residence. You can use a utility bill for proof of residence.
You don't need to sell your truck if you need cash. Instead, take out a truck title loan to help you with expenses while keeping your transportation.
3. SUV Title Loan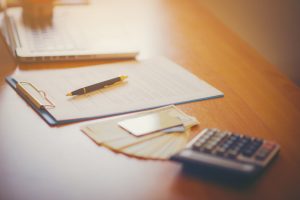 If you have an SUV, you can take out a title loan for a cash emergency or to pay down any debts that you find difficult to pay off. When you apply for this type of title loan, bring in the title to the loan office, sign the documentation, and receive your cash.
Once you apply for the funding, the loan provider becomes the lien holder for your SUV. Simply put, this means that the loan provider will keep the SUV's title as collateral until you pay off the loan amount. Ask the financial services company about the terms for repayment and your repayment options.
4. Motorcycle Title Loan
Just as with a car title loan, a motorcycle title loan can be secured so you can obtain cash in an emergency. Many people do not know that they can obtain loans by using the title of their motorcycles as collateral. They just think that title loans are designed for people with cars or trucks. Fortunately, motorcycle riders can also take advantage of the benefits of title loan financing.
You can get approved online, on the phone, or at the financial service company's brick-and-mortar location. You can also ride your motorcycle while you are using the loan money and repaying the loan just as with other title loans.