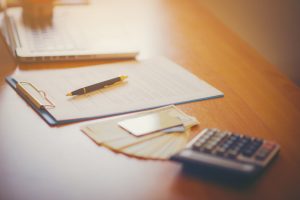 Are you looking to pay off a pressing debt? Do you need fast cash to settle the piling bills? Or maybe there is a family emergency and your savings are not enough?
Under such circumstances, a car title loan is a viable solution for many. You can borrow as low as $100 up to as much as $5,500, depending on the value of your vehicle. Title loans work by using your vehicle as collateral.
The lender, in turn, will place a lien on your car's title. They will hold your car's actual title in exchange for the amount you are borrowing. Once you repay the loan, the lender will remove the lien and return your vehicle.
Despite the seemingly simple dynamics of title loans, there are complexities behind it. There are key factors you need to consider before applying for one.
Continue reading below as we break down the details.
Understanding the Car Title Loan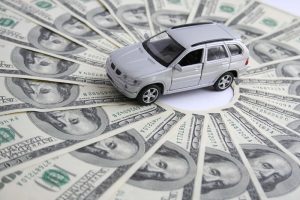 Title loans are controversial. Some people believe the loan is a life-saver. Others, on the other hand, think otherwise.
The key to appreciating title loans lies in understanding its entirety. You need to look at the entire picture before deciding if it is not for you. Let's take a look at three of the most important things to consider before applying.
The Requirements
The first things you need to know are the requirements. You need to understand how one can qualify for a title loan.
First, you need to own a car. In some cases, having equity in a car also works. Since a title loan is a secured loan, it uses your car as your collateral.
Before you can borrow money, you must physically surrender the title of your vehicle. Upon doing so, expect the lender to ask you several questions. He will likely require you to show proof of ownership.
The most common way is asking for the car keys. They will also conduct a thorough examination of the car and its current condition. They will require you to submit a most recent photo of the vehicle.
Lenders need all the information they can get about the car. They need all the details to create a fair assessment. From there, they can come up with a valuation of the vehicle.
In case you are still paying a car loan, expect the lender to give you a smaller loan. There are also cases where lenders reject the application outright.
Apart from the car, the lender will also ask you for a copy of a government-issued ID. He will also ask you for proof of income. You also need to provide mails or bills to prove your residency.
You may also encounter a lender who asks for a copy of your car insurance.
Things to Expect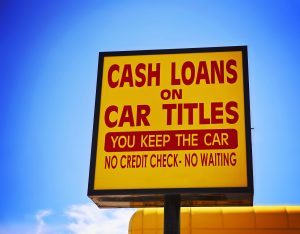 You also need to understand some key expectations in regard to the actual title loan. The first one of which is the high-interest rate. It is common to see lenders charging 25% interest rate for the title loan every month.
So if you are borrowing $1,000, you need to pay back the principal amount plus $250, which is the interest rate.  On top of the interest rate, you also need to pay additional fees at the end of the month.
If you do the math, your loan equates to an annual percentage rate (APR) of over 300%. This means a car title loan charges way more compared to credit cards and other types of loans.
Another thing you should prepare for the possibility of losing your car. Studies show that one out of five title loan clients ends up losing their vehicle. This happens the moment you fail to pay back the loan.
Are you ready to take on that 20% risk?
The Pros and Cons
Lastly but not least, you need to consider are the pros and cons of a title loan. One of the most attractive features of title loans is the quick approvals. With traditional lenders, they usually take at least a week before they approve your loan.
With a title loan, you can secure approval on the same day of application. This is helpful especially when there is an emergency.
Another advantage is you can apply online. You don't need to visit an office to apply. All you need is a smartphone or a laptop.
You also have flexibility when it comes to the amount of money you wish to borrow. Depending on the value of your vehicle, you can borrow as little as $100. You can also get thousands as long as the amount doesn't exceed the lender's valuation.
As for the cons, there are soaring interest rates and other fees. When you start paying late, expect to shoulder penalties and additional interest rates.
Furthermore, you cannot apply for a new loan for your car. This is because the lender puts a lien on your vehicle.
Additionally, car title loans are only available in 30 states in the United States. Some states do not authorize title loans. Thus, you need to travel to another state if wish to apply for one.
Picking the Right Lender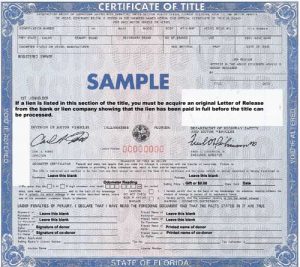 Now that you know how title loans work, you need to choose the right lender. Check out these tips below:
You need to make sure that the lender has a license from the state. Ask for the actual license number to verify. State laws require lenders to provide license details to clients if the latter requests for them.
Find a lender who is transparent right from the start. These are lenders who are willing to answer all of your questions especially if they concern the loan process. You need to make sure they are not covering up anything by giving you deals and promises.
If you are applying online, check their social media engagement. If you can reach them easily via social media, you can gauge how much they invest in building customer relationships.
Be Wiser When Getting a Title Loan
Applying for a car title loan is easy. Yes, there are risks, but with the right knowledge, you can prepare accordingly and settle the loan without much hassle.
There are, however, alternatives to auto title loans. But you need to learn them carefully before applying for one. We invite you to read our articles on loans and other finance-related topics.
We provide guides, comparisons, and explanations to help you make the right decisions.