Andrew is a freelance writer and owner of the scholarship resource: ScholarshipFly. His recent interest in student loan debt and financial aid led him to start this website in the hopes that he could help limit student loan debt through scholarship awareness.
Fund Your College Dream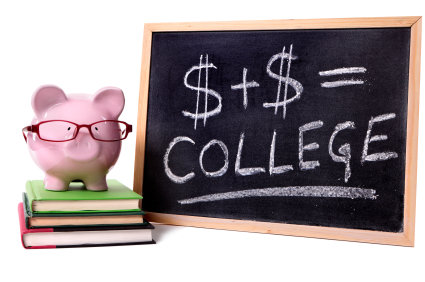 Have you thought about how you plan to fund your college dream? If you are thinking about student loans, then you have something in common with plenty of new students who are entering their freshman year of college. Before you quickly sign the loan paperwork, it is important to think about investing in your education the right way – for free.
You may be questioning why steering away from student loans is a good idea (you may want to do some research if you are). The answer is simple, but one that is not always thought of (talking to the Freshman). Student loans are expensive. In fact, students who graduate with a four-year college degree are likely to have upwards of $30,000 in student loan debt. Now this is a lot of money, especially to a new graduate.
To help you understand how much a student loan can cost, let's break one down financially. Let's say you borrow $35,000 over the course of your schooling. The student loan you took out has an interest rate of 6.8 percent and your loan term is 20 years. This results in a minimum monthly payment of $267.17 and a total of $29,120.52 paid in interest. Your $35,000 loan cost you a total of $64,120.52 after being completely paid off.
Think of it this way. Generally speaking, students want their investment in education to be as valuable as possible. Talking strictly money, as this expense increases, your investment devalues. In other words, as you take out more student loans, your investment gets worse as debt builds. Hopefully by now, you are on board for skipping student loans. Luckily, this is not impossible. One of the best tools for circumventing student loans is warmly referred to as "free money," but they are more commonly referred to as scholarships or grants.
Obtain a Scholarship or a Grant
Scholarships and grants are "free money" options which means they do not have to be paid back to the organization or individual supplying the money. Unlike student loans, you do not have to worry about interest fees, repayment dates, or any debt collectors. You could look at it as a gift, but it is one that you have to earn.
There are thousands of scholarships available to the masses, and you are able to apply to as many of these opportunities as you wish. Scholarships are often merit-based or financially-based. For financially-based scholarships, you often need to show that you have financial need (such as low family contribution or low income). On the other hand, with merit based scholarships, you must demonstrate academic success, impressive accolades, community service records, leadership, or all of the above. If these don't sound like you, then you can always look for a weird scholarship which is an opportunity with niche-like eligibility requirements.
The other source of free funding, a grant, is offered by either a university or the government. The most popular federal grant is the Pell Grant which is offered to students who demonstrate extreme financial need. There are other federal grants such as the TEACH Grant which is specifically meant for teaching majors (this is another grant that is grounded in financial need).
Grants are also offered by individual schools, but these opportunities vary from college to college. Some colleges offer both need-based and merit-based grants. These grants are open to all students and are often awarded on a per semester basis. Your best bet for success here is to perform well academically for a merit-based grant.
Tips on Scholarships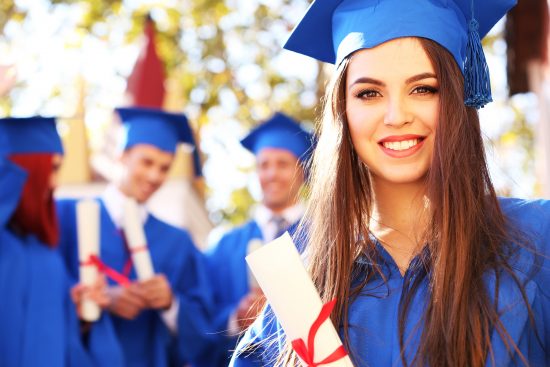 While grants require you to be either exemplary or needy to some extent, the requirements for a scholarship are extremely varied. If you plan to apply for a scholarship, there are plenty of ways you can improve your overall chances of success; however, there are just as many ways to destroy your chances. It is important to think about each scholarship before applying; below, there are some tips to keep in mind when applying to scholarships.
Always make sure that you meet the minimum eligibility requirements before applying. If you do not meet the requirements, you will be wasting your time and the foundation's time. Sending in an application without reviewing the requirements is an easy way to get phased out in the selection process. Review the eligibility criteria thoroughly. This is usually step one for every scholarship application.
Make sure that you answer all of the questions on the application, so you do not want to leave any of the questions blank. If a question does not apply to you, then you should explain the reasoning for abstaining from the question. This makes you appear attentive and professional.
Be unique when it comes to your application and possible essay. You want to stand out from the crowd and keep from blend in with everyone else. Scholarship foundations are looking for exemplary applicants, but they need to look past common metrics such as grades. The top candidates for every merit-based scholarship probably have very similar academic performance; it is the small details that make the difference there.
Know the application deadline dates and make sure that you have all of your files sent in on time. This is a simple piece of advice. You cannot apply if you do not send in your application on time!
Go To College
If you plan to go to college, you should try to avoid student loan debt whenever possible. One of the ways that you can attend school for free is to apply for scholarships and grants that you are eligible for. Student loans are expensive and a big undertaking. Searching for scholarships can be just as big of an undertaking, but the effort is ten times more rewarding without any student loan debt or post-graduate obligations. These opportunities are the premier way to get the most value out of your degree. Every dollar saved adds value to the time spent learning as a student.