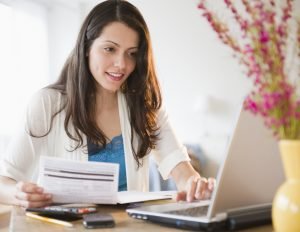 If my wife and I could go back in time and change one thing about paying off $80,000 of student loan debt, we totally would. What would we change? We would have looked harder for someone to refinance her student loan debt.
Refinancing my wife's student loan debt likely would have saved us hundreds or thousands of dollars over the short three year time period in which we repaid her loans. Unfortunately, finding someone to refinance student loans wasn't as easy a few years ago as it is today. If you're reading this, you have many more options than we had, which is a great benefit to you.
So, if you're paying off your student loan debt today, should you refinance your student loans? The answer isn't straightforward, but there are a few things you should consider. Take time to carefully think through each item because you could save hundreds or thousands of dollars that my wife and I missed out on during our student loan repayment.
Reasons to Refinance Student Loans
You could have plenty of reasons to want to refinance your student loans. Whenever I think of refinancing anything, the number one reason I'd want to refinance is to save money. You can save money on interest payments in a few ways by refinancing. The most obvious way to save money is refinancing your student loans to a lower interest rate loan. Sometimes, refinancing to a shorter term loan will have the same effect. You get $100 cash bonus from Commonbond if you refinance your student loan through a special partnership with Fortunate Investor.
How to Calculate Potential Savings
You need to make sure you'll really be saving money when refinancing your loans. You can check by running the numbers. First, add up the total cost of the rest of your payments on your student loan debt. Next, add up the total of all the payments on your proposed refinanced student loans. Add in any fees you have to pay while refinancing. If the proposed total is less than the original total, you could save money.
Use a Calculator If Making Extra Payments
If you're currently making extra payments, you'll have to use a loan calculator such as this one to calculate your true savings. Extra principal payments will reduce your interest paid and loan repayment time period which both mess up the calculation above.
Realize Variable Rate Loans Could Change over the Repayment Period
Another common mistake is comparing variable and fixed rate loans. Variable interest rate loans could have their interest rates increase or decrease over your repayment period according to the terms of the loan. Fixed interest rate loans will keep the same interest rate the entire time. If interest rates suddenly increase during your repayment period, a variable interest rate loan may cost you more than sticking with a fixed interest rate loan.
Reduce Your Payments
Another common reason to refinance a student loan is to lower your monthly payments. While lowering monthly payments could provide you a bit more wiggle room in your budget, you shouldn't do this without much thought.
The main way most people lower their monthly payments is by extending the term of their student loans. If you end up doing this, realize you're signing up for extra years of student loan payments. You're likely signing up to pay more money in interest over the life of your student loans, as well.
Remove a Cosigner
When you were applying for student loans in your college years, you probably hadn't established an amazing credit score yet. While federal student loans don't require checking your credit, they aren't always enough to cover your college bills. If you had to take out private student loans, you may have needed a cosigner to obtain the additional student loan money you needed.
Your cosigner is legally responsible for your debt if you don't pay. For some, the idea that someone else is on the hook for your potential missteps doesn't sit right with them. If that sounds like you, you may want to refinance your student loan debt today so you can pay off the old loan that has a cosigner. For others, the cosigner pressures you to refinance to take them off of the loan. Regardless of the reason, refinancing is a great way to take a cosigner off by paying off the original loan with the refinance loan proceeds.
Other Factors to Consider
While it may seem like a great idea to refinance your student loans from the information above, you still must consider a few other things when refinancing.
Interest Rate Type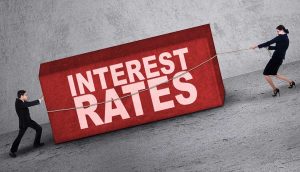 As mentioned above, you can either get a fixed or variable interest rate student loan when you refinance. Fixed interest rate loans usually have a slightly higher interest rate than comparable variable interest rate student loans. The longer the repayment period is, the larger the premium will usually be for a fixed interest rate student loan.
Why do fixed interest rate student loans cost more? Right now, interest rates are at one of the lowest points they have been at in decades. It is assumed that over the next few years, rates will start to increase. If they do, your variable interest rate student loan will cost more. In fact, they could cost more than your fixed student loan payment today. Banks don't want to lose out on those higher future interest rates. So, banks charge a premium to keep your interest rate fixed. If rates don't go up when you have a fixed interest rate loan, the bank wins. If rates do go up, you could win.
Make sure you check to see what the maximum interest rate could be if you do refinance to a variable interest rate student loan. Calculate what the payment would be at that maximum interest rate and make sure you can afford the payment. If you can't, you probably shouldn't refinance to that specific variable interest rate loan. After all, you can't afford the loan if interest rates rise rapidly. Look for different options or consider a fixed interest rate loan.
Length of Repayment Period
When you're refinancing your student loan, you have many options when it comes to your repayment period. While the options vary from lender to lender, you can usually refinance student loans for 5, 7, 10, 15 or 20 years. Rates usually increase as the length of the loan increases while payments usually decrease as the length of the loan increases.
In general, I believe people should refinance to the shortest time period possible while still remaining comfortable with the monthly payment. You don't want to stretch yourself too thin because you likely have other financial goals to reach, too. Additionally, you never know when you'll hit a rough patch. If your refinanced loan payment is a bit of a stretch, a rough patch could result in missing payments.
You can opt to refinance to a longer loan term and make extra payments. Just be aware that the higher interest rate will cost you a bit more than refinancing with a shorter term. The flexibility will help if you hit a rough patch. If you opt for this method, make sure you're disciplined enough to never skip your additional monthly payments unless you're in a true financial bind, not just because you want the latest and greatest new gadget.
Losing Federal Student Loan Options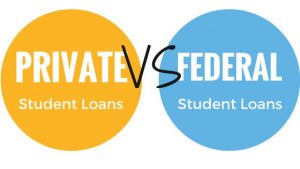 One of the most important reasons you may not want to refinance federal student loans is the fact you may lose certain protections and options federal student loans offer. According to Federal Student Aid, here are some of the differences that may exist between federal student loans and the private student loans you'll end up with when you refinance.
If you're still in school, you may have to start making payments on student loans immediately rather than after you graduate.
Interest rates on federal loans are fixed while private student loans may have variable interest rates.
If you're still in school, private loans are not subsidized and will accrue interest while you attend school.
Interest may not be tax deductible depending on your loan and situation.
Private student loans cannot be consolidated into a Direct Consolidation Loan.
Some private student loans do not offer forbearance or deferment options while others may. Check with your potential lender before signing on the dotted line.
You'll lose federal student loan repayment options, including income based repayment, unless your refinance lender offers a special repayment program.
You likely will no longer qualify for loan forgiveness programs for public service.
That said, some private student lenders do offer some of the above benefits of federal student loans. Be sure to check with the lender you're considering to see what options you may retain and which options you'll lose before refinancing any federal student loan. Of course, if you took out private student loans while attending college, they probably don't have these benefits anyway.
Should You Refinance Your Student Loan Debt?
Only you can decide whether refinancing your student loan debt is worth it to you. If you have federal student loans, you'll have to weigh any potential monetary benefit of refinancing against the benefits you stand to lose. If you only have private student loans, you simply need to decide on your objective and run the numbers to see if refinancing your student loans will meet that objective.
Latest posts by Lance Cothern
(see all)