Consumers who borrow online have certain rights and responsibilities. Here is a summary of these rights and responsibilities:
Rights:
The right to clear and accurate information about the loan terms and conditions, including interest rates, fees, and repayment schedules.
The right to privacy and protection of personal information.
The right to reject any loan offer without penalty or obligation.
The right to receive a loan agreement in writing, including all terms and conditions.
The right to dispute any errors or inaccuracies on their credit report.
Responsibilities:
The responsibility to understand the loan terms and conditions before accepting the loan.
The responsibility to repay the loan according to the agreed-upon terms and conditions.
The responsibility to provide accurate and truthful information when applying for a loan.
The responsibility to monitor credit reports and dispute any errors or inaccuracies.
The responsibility to communicate with the lender if experiencing financial difficulties and unable to make loan payments on time.
By understanding their rights and responsibilities, consumers can make informed decisions when borrowing online and protect themselves from potential fraud or abuse.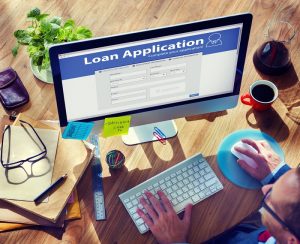 Many of today's consumers choose to apply for personal loans online for various reasons. One reason is that online creditors give them fast cash when they need it the most. Since lenders process requests over the internet, there's no need to send any written paperwork. Some providers even approve loans the same day.
Most internet debts are unsecured, which means lenders base approval on the borrower's ability to repay. Due to the fast process, consumers often choose to borrow through the internet over traditional providers. If you are thinking of applying for an internet loan, make sure you know your rights and responsibilities first.
Why Consumers Prefer Online Loans
Consumers prefer online loans for several reasons, including:
Convenience: Online loans offer convenience since consumers can apply for loans from the comfort of their own homes. This saves time and eliminates the need to visit a physical branch location.
Accessibility: Online loans are more accessible since they are available 24/7, making it easier for consumers to apply for loans at any time, including weekends and holidays.
Faster Processing: Online loans are processed faster than traditional loans since the application and verification process is automated, eliminating the need for manual processing.
Competitive Rates: Online lenders often offer more competitive rates and fees than traditional lenders since they have lower overhead costs and can pass the savings on to consumers.
Greater Flexibility: Online lenders offer greater flexibility in loan terms, allowing consumers to choose loan amounts and repayment terms that fit their individual needs.
Less Stringent Requirements: Online lenders often have less stringent requirements for loan approval than traditional lenders, making it easier for consumers with less-than-perfect credit to obtain loans.
When you need fast cash, you can sign up for internet debt without the hassle of submitting any paperwork. One reason consumers are likely to choose this type of loan is because they are always connected to the internet. They can use their smartphones and other mobile devices to access sites and sign up for loans.
Internet lending streamlines the application process by allowing borrowers to send in digital copies of the documents required by creditors, including proof of identity and income. They provide a simple process that is user-friendly. Best of all, there are no queues.
Consumers who require fast cash are eager to sign up for a loan over the internet. There are no delays in the submission process and you get the approval as soon as possible. There's no need to wait months for it, which is ideal for people who need money to solve their short-term financial problems.
In summary, consumers prefer online loans for their convenience, accessibility, faster processing, competitive rates, greater flexibility, and less stringent requirements. However, consumers should still carefully evaluate the terms and conditions of online loans to ensure that they are getting the best deal possible and to avoid potential pitfalls such as high-interest rates or hidden fees.
Your Rights as an Online Borrower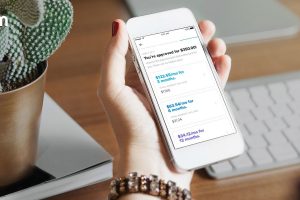 As you can see, many people borrow from a digital creditor because it is convenient and fast. It is the best way to get money when you need it. Unfortunately, many consumers fall victim to unfair practices because they don't know their rights.
To protect yourself from predatory lending practices on the internet, do your homework first. You should know your rights to avoid becoming a victim and know how to respond to issues that you might encounter in the future.
Contracts Must Be Clear
The debt provider must deliver a copy of the contract, whether it is an online format or a traditional format. You should not finalize the transaction before reading the contract. It is important to understand everything written in the contract, including the fine print.
Limitations of the Loan
The lender must tell you how much you can borrow. While the amount is related to your income, they do have a maximum amount that they can lend to you. For instance, some moneylenders can let you borrow up to $1,000.
Repayment Plan
It is the right of the consumer to have access to a repayment plan after a period of outstanding debt. Once you are enrolled in a plan, the debt provider can't charge you interest and other fees.
Responsibilities of an Online Borrower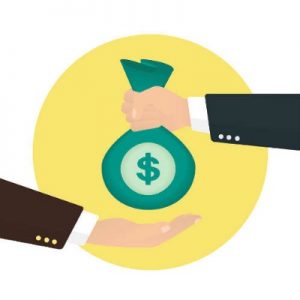 Aside from your rights, you also need to know and understand your responsibilities as a borrower. Upholding these responsibilities will help you maintain a good credit rating. That's why it is important to familiarize yourself with them when borrowing through a website.
Compare Various Loans Before Applying
It is important to make sure you get the most value out of the just right loans. Before signing up for one, you should compare loans from different online lenders. That way, you can get the one with the lowest interest rate and best terms.
Aside from the financial products, you should look at the qualifications of the providers. Choose a reputable provider to ensure you are getting a good deal.
Know the Terms and Conditions of the Online Loan
It is your responsibility to know the terms and conditions of the loan. The lender must disclose the finance charges, payment schedule, annual percentage rate, amount financed, and the total repayment amount. The finance charges include late fees, prepayment penalties, and application fees, if applicable.
Most online money lenders usually allow borrowers to pay the full amount of the debt without incurring prepayment penalties. The creditor must provide the details before the borrower signs. It should also appear on the billing statements.
Check the Statements
It is important to make sure the information on the statement is accurate. If you find any mistakes, notify the creditor right away. You are responsible for keeping your receipts and reconciling the monthly statements.
Pay on Time Monthly
You got the approval for the loan based on your ability to pay it back later. You need to repay the money by the date specified in the contract. Not paying on time will damage your credit score.
Update Contact Detail
If you move, you should inform the creditor about your change of address. Some providers can give you a break if the billing statement doesn't reach you in time, however, this grace period will not last long.
Repay the Debt in Full
When you get a loan, you are borrowing a specific amount and you agree to pay interest on the balance. In the end, you need to pay the full amount you borrowed, the interest, and any other additional fees that the provider might charge you for the debt.
If You Can't Make a Loan Payment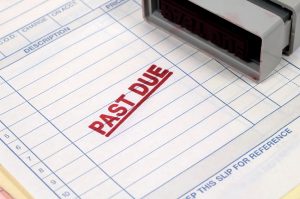 If you can't make a monthly payment, you should contact the lender right away. Calling or emailing them is a sign of good faith. Most lenders are willing to work with borrowers if their situation has changed.
If you are unable to make your payment, you should not wait for the due date, or until the debt provider contacts you. Waiting until the last minute will put you at a disadvantage when dealing with the lender. You can ask for a grace period for more time to get your finances in order.
You can also try to renegotiate the terms of the loan. The lender might extend the term if your situation has changed permanently.
Technology has made it easier for consumers to get and repay loans. Online lending is a convenient way to get money right away. Just make sure you know your rights and responsibilities to ensure you don't get in trouble.