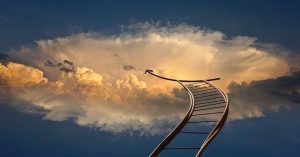 In many homes, the mortgage takes up the largest share of monthly expenses. With the COVID 19 Pandemic, many homeowners are going through challenging financial times trying to keep up with their mortgages. There have been job losses all around the globe, and this has rendered many people homeless.
While it may seem like everything is grim, there are many options that homeowners can try; they include:
Consider refinancing
Mortgage refinancing is an ideal option when your lender isn't offering other relief exceptions during the COVID 19 Pandemic. Depending on your outstanding mortgage and the kind of loan you have, you can consider refinancing by taking out a new loan with different interest rates. You may be in a position to score lower interest rates on your new loan if you have a compelling financial history and credit score.
With most bank lenders experiencing many refinancing applications, consider making an application with smaller companies that are less overwhelmed. This way, you can be attended to faster. Alternatively, find a local broker to unlock a variety of better mortgage loan products that may be unavailable to you with other lenders.
Consider that refinancing, although it lowers your payment, stretches your period of paying interest. Eventually, you delay your debt-free date.
Cash-out refinancing on home equity
Over the years, you may have gained home equity. You can attain home equity if you've been paying your mortgage on time and substantially or increasing your home's value. To access funds for your mortgage payments, find ways to liquidate that home equity. Cash-out refinancing differs from the usual refinancing; although you get a new loan, the amount of money is more than what you currently owe.
When you subtract what you owe from the loan, you get to keep what's left and use it for other expenses like mortgage and car payments.
Cut down on unnecessary household expenditures
When finances are tight, there's hardly any room for luxury. Basic needs, shelter being one of them, are the most essential. If you're used to having takeout or eating at fancy restaurants, try making homemade food. This, among other things, can help you cut on costs and redirect these funds towards your mortgage. It's only a matter of informing your family to help them understand and prepare for lifestyle changes. Also, consider directing your monthly contributions towards savings funds to cover your monthly bills.
Consider government hardship programs
Since COVID 19 Pandemic saw many people lose their jobs, most governments came up with programs to help those who got impacted the most. One of them was the Making Home Affordable Program. Its purpose is to make monthly loan payments for homeowners more affordable in the long run.
Some of the options include principal forbearance, loan term extensions, and interest rate adjustments. If you're unable to finance your mortgage or considered "underwater" where you owe more than your home's worth, consider applying for these programs.
Forbearance
Forbearance is a short-term and temporary relief option that you can consider if you're going through hardship due to current events such as the global pandemic.  The first thing is to contact your mortgage lender to make payment plans and consider relief options. Some Acts, such as CARES (The Federal Coronavirus Aid, Recovery and Economic Stimulus), gives homeowners 180 days to apply for mortgage forbearance when experiencing hardship.
Forbearance is temporary, meaning payments are not forgiven but rather put on hold for a couple of months. This gives you ample time to manage your financial problems and make payments later, either as a lump sum, an addition at the end of your mortgage plan, or spread out through the mortgage life. However, if you can keep making payments, there's no need for forbearance.
Forbearance is also an ideal option if you're trying to sell your home. The sale of homes went down due to the pandemic hence forbearance can eliminate the need to make mortgage payments until the real estate market recovers. Once you sell your home, you should be able to repay the loan at no additional cost.
Request elimination of private mortgage insurance
PMI (Private Mortgage Insurance) can lower your mortgage payments in the long run, depending on your home equity. If you usually don't pay 20% down, contact your mortgage lender to eliminate your Private Mortgage Insurance for two years. However, in some cases, there is a two-year rule exception where the PMI is waived. These include instances like where a homeowner makes improvements to the home.
Take legal action
Even with eviction bans in many states due to the global pandemic, many homeowners continue to experience mortgage foreclosure by their lenders. If this is a concern for you, there are legal strategies you can consider to avoid it. Some of these legal options to avoid foreclosure include:
Short sales:

When your lender does a foreclosure, they are likely to sell your home fast. If they file for a disclosure notice and you already have an offer from a potential buyer, present them with a short sale offer.

Seeking defense:

Regardless of your legal options, it is necessary to seek defense from a skilled lawyer when going through a foreclosure process. This way, you can stall the process or get your lender to consider other options.
Mortgage modifications
Beyond forbearance, mortgage modifications are another option that you can work out with your lender. They involve making changes to your mortgage terms, including interest rate reductions, increasing your loan payment period, or changing your loan from adjustable to a fixed rate.
These mortgage modification options differ depending on the lender, and not all will offer them. One of the downsides of making these modifications is that it may, in the long run, reduce your credit score or hamper your borrowing ability in the future because they are listed on your credit report.
Bottom Line
If you're struggling to pay your mortgage due to financial constraints resulting from the global COVID 19 pandemic, don't give up. Many solutions can assist you with mortgage payments to keep you in your home. Some of these include mortgage modifications, taking legal action, forbearance, and applying for government hardship programs. Consider refinancing or cash-out refinancing on home equity, but most importantly, cut down on unnecessary expenditures and avoid mortgage mistakes.