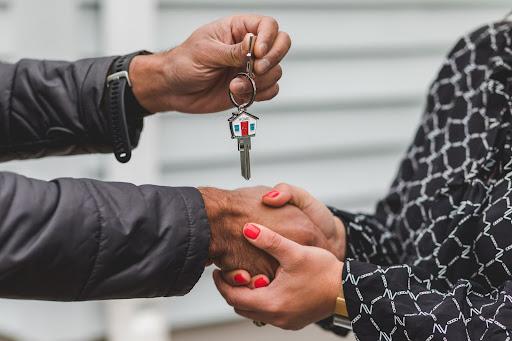 Getting a mortgage approval isn't as simple as applying for a personal loan. First-time buyers can make many mistakes when it comes to applying for a mortgage, which can be detrimental to your application. Lenders will quite rightly need to be confident they are lending to people who are capable of paying back the money they have lent and are responsible borrowers.
If you are looking to make an application for a mortgage for the first time, this post looks at some of the common mistakes first-time buyers make and what you need to avoid.
Looking For Houses Before Approval
So you've decided you want to buy your own home, and you will be applying for a mortgage; what harm can looking do? Chances are you will find it increasingly difficult to be taken seriously as buyer demand is outstripping supply. Sellers won't even entertain offers or interest from people who don't at least have a mortgage pre-approval. So while it might not appear to harm your chances, at the very least, you could fall in love with a house you have no chance of being able to make an offer on as you don't have the mortgage offer in place.
Not Understanding Fees
Many people are aware you need some type of down payment for a mortgage application. However, it can be easy to overlook the other costs of buying a house that doesn't come from your down payment or mortgage. This can include all of your closing costs, your realtor fees, survey fees, and so on. These items can add up and will need paying upfront for completion to take place. So when you're saving up and allocating your finances, make sure you have a sum put aside for all the costs associated with buying a house.
Not Taking Advantage of Grants
Failing to do your research into the grants and different mortgages available will result in you paying out more than you need to and starting off your homeowner journey with more debt potentially. Different lenders and grant schemes have different requirements. For example, you might be able to make a $25,000 first-time home buyer grant application if you are a first-generation home buyer (i.e., your parents don't own property), or you might be eligible for a 3% down payment mortgage or a VA home loan if you have served your country in the military.
Waiting For The Right House
Say you have all of your finances in order, you have been approved, and you have started your search. What is it you are looking for? Many people place a lot of pressure on having" that moment" when viewing a house, and it doesn't always happen. If you are looking for the perfect home in the ideal location, it may not even exist. You could be missing out on houses with perfect potential during your search. Avoid this by defining your requirements and listing what you are willing to compromise on, for example, if you aren't looking for a forever home, then choosing a home you can adapt to meet your needs can be a better option than holding out waiting for that elusive feeling.
Being Careless With Credit
What this means is making credit applications in the month leading up to your mortgage approval and closing. Anything can jeopardize your application up to this point. Avoid making applications or spending frivolously even if you have pre-approval. Put everything on the back burner until you have been accepted and you have closed on your purchase. This will avoid any nasty surprises First-time buyers often don't realize how their spending and finance habits will impact a mortgage application and how long this will be under scrutiny. Refrain from anything that can detract from your approval, and exercise restraint when it comes to big purchases before you have closed.
Rushing
Obtaining a mortgage approval takes time, and rushing this process can also put extra pressure on your lifestyle and finances. By rushing the mortgage process, or does not have a big enough down payment, overlooking more suitable lenders, or even missing grants and loan options that can make it easier for you to buy a home and make the most of your loan and finances.
Instead, take your time, improve your credit score, look into all of the mortgage lenders and loan options available, and save as much money towards your down payment and costs as possible. Sure, you might miss some seemingly perfect homes at this time, but they won't be so perfect if you struggle to meet your commitments as you were unaware of all of the details or you were unprepared financially.
First-time buyers can often be unaware of all of the complexities of buying a home, and forgoing the proper routes or overlooking vital aspects can harm your chances of being accepted or lead you to pay over the odds or increased interest rates due to rushing or not preparing properly.