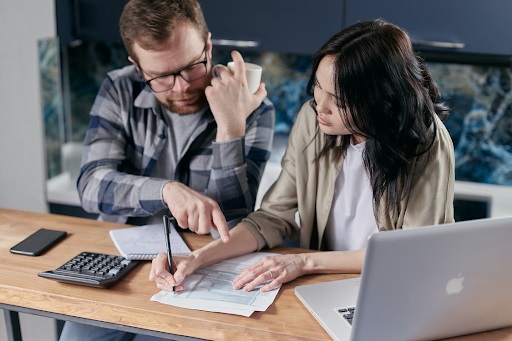 To understand the best ways of getting out of debt, you need to figure out what landed you in it. What caused your current debt and how do you deal with it? Many things can come into consideration, but we will focus on three of the biggest reasons people end up in debt. 
As a caveat, we are only looking at bad debt here – so, good debt, like a mortgage or student loan, won't be considered. Already, this narrows things down, and here are the top three causes of debt:
Medical bills
You could argue that medical bills are technically a type of good debt in that you are paying for something that helps you. However, they are so costly and so unnecessary that they are certainly a type of bad debt. If you get injured or fall sick, you may have to pay a fortune in hospital fees just to get better. For reference, about 32% of Americans have some form of medical debt right now, showing how bad this is!
How can you deal with this? For one, medical insurance could help you reduce the costs of your medical bills. Secondly, as shown on the Bernstein Injury Law website, there are many cases where hospital stays and medical bills are the results of personal injuries. As such, seeking legal help could let you gain compensation to pay for your bills and remove your debt. 
Credit cards
Credit card debt is far too common, but it is also one of the most avoidable things. People end up in credit card debt because they use their cards incorrectly. They max them out, spend more than they can afford, then avoid paying off the full balance when the bill comes in. If you don't pay your balance, what's left will roll over to the next month and include interest. This is how people end up with crazy credit card bills. 
Instead, you need to have a credit limit that prevents you from spending more than you can afford to pay each month. Then, you pay your bill in full, preventing any interest rates. Just like that, you can enjoy the benefits of a credit card without ending up in debt. 
Short-term loans
Similarly, short-term loans – sometimes called payday loans – are a key cause of debt in millions of Americans. These loans offer quick access to money, but usually have excessive interest rates, massive fees, and huge penalties for not paying them off on time. What tends to happen is you get a loan to help pay for something, but the interest is so big you struggle to meet the repayment dates. Then, the lender charges extra fees and interest, leaving you with a mountain of money to pay. 
The solution is simple; avoid short-term loans like the plague. Never apply for one as they are designed to rinse you of your money. Instead, a credit card can replace a short-term loan, provided you can afford it. 
If you can prevent these three things from causing debt, you'll be in a much better financial situation.