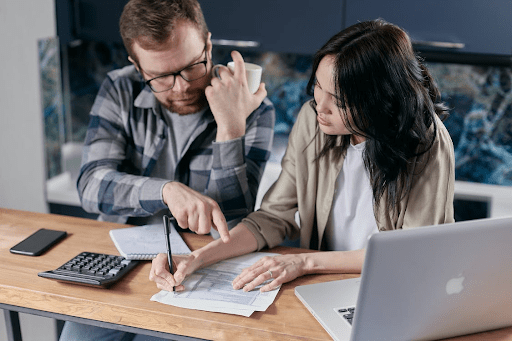 Debt is not always a bad thing. Of course, owing a sum of money may not sound like an ideal situation to be in, but depending on how that debt is structured, you may find this acceptable.
For instance, the most common example of reasonably positive debt comes from mortgage loans, which often last decades upon decades until the full value of a house, and a little more, is paid for. This way, you may be able to own an asset like this despite never having enough cash at one time to pay for it outright. It's not hard to see the value there.
However, many other forms of debt, especially if unmanaged or getting out of control, can be a real issue. From gambling debt to debt with corporate creditors, from owing your friends money to taking out more credit cards to pay off the last bill, it's quite terrible to think of how debt can accumulate and suffocate certain people who may not have even been so reckless to begin with.
When debt occurs, it's important to learn how to address it. In this post, we'll discuss that with care:
Acknowledge the problem
The first step to stopping the cycle of debt is acknowledging that you have a problem. It is essential to be honest with yourself about your financial situation. Take a close look at your spending habits and determine where your money is going. By identifying areas where you are overspending, you can start to take steps to reduce your expenses.
Create a budget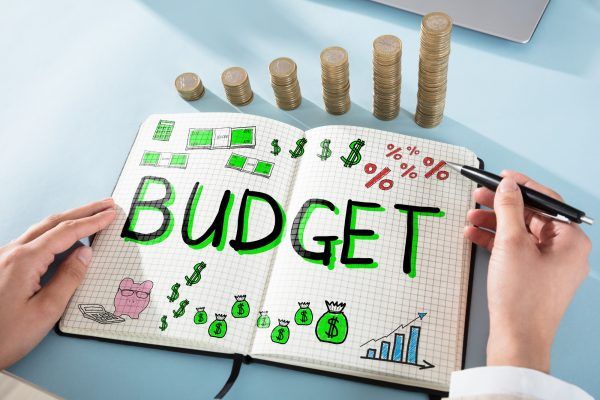 Once you have acknowledged your problem, the next step is to create a budget. A budget is a plan for how you will spend your money each month. It is essential to create a realistic budget that takes into account all of your expenses, including rent, utilities, groceries, and debt payments. By creating a budget, you can ensure that you are not overspending and can start to pay down your debt.
Build an emergency fund
One of the best ways to stop the cycle of debt is to build an emergency fund. An emergency fund is a savings account that you can use to cover unexpected expenses, such as car repairs or medical bills. By having an emergency fund, you can avoid going into debt to cover these expenses.
Properly Identify Your Debts
It's good to get a proper handle on the debts you owe by understanding what they are in the first place. This might sound intensively obvious, but when you're in debt it's easy to allow the creditor letters, the reminders, the payment plan breaks and the balance statements to become a tangled web of correspondence hidden in your drawer.

It can be hard to start making progress on these, but it's vital that you do it. This  way, you can accurately note all of the debts you owe, what stage they may be in (are they sending reminders or is a collections firm talking to you?) and more. This helps you gain an accurate sum of which creditor you owe money to and why. In some cases, you may be able to call and gain further information about the debt itself.
In some cases, the debt might be obvious, such as planning to pay your relative bank for the bail bonds or cost of a car repair they sorted out for you.
Consider What's Contributing To The Debts
Do you have an overdraft with unsustainable payments? Are you struggling to cope with charges that seem to be compounding, preventing any progress you actually make when paying your sum back? Are the minimum payments of your credit card simply too much for you to handle? Do you have a payday loan that you're struggling to take care of?

Note down all of these situations, and list which is having the hardest impact. You may find that if you address one problem – such as paying off and closing a credit card account, you can make headway with all of the others.
Talk To Your Creditors
It's important to be present and willing to discuss the debt and do so with care. Creditors are rarely evil or overly aggressive, they're regulated by a financial authority that limits how they can contact debtors and the mediation steps used to recover funds.

Talk to your creditors, and you may be able to find an appropriate solution. For example, a repayment plan could be set up. Perhaps you could talk to your bank and have them limit the overdraft amount as you pay it back. Offering a certain amount you could pay off every month may be enough to prevent them from escalating the issue, provided you do stick to that promise.
Make Changes To Your Lifestyle With A Strict Budget
Change your spending habits Finally, to stop the cycle of debt, you need to change your spending habits. This means avoiding impulse purchases, sticking to your budget, and finding ways to reduce your expenses. For example, you may choose to eat out less frequently, buy generic brands instead of name brands, or cancel subscriptions that you no longer use.
Anyone in debt knows that, while it's unfortunate to accept, lifestyle changes have to be made. In some cases, this might mean cutting luxuries, for example taking the bus home from work instead of getting in a taxi cab may save you a great deal of money, and adjustments like this can be used to pay off debts.

To begin with, it's essential to craft a strict budget of all your income and outgoings. This also includes all of the debts you have to pay, and any interest payments on top of that. If you have any savings or emergency funds, now might be the time to include that also, perhaps saving you plenty from increased repayments over the years.
This is not always easy to do, so if you're struggling, you may find a little help from taking the time to:
Speak To A Debt Charity
There are many debt charities out there, and they are all focused on helping you rid yourself of this tough cycle. Using a charity for aid is not always easy to consider, but it does make a difference, and that's what they're here for.

In some cases, their special reputation provides them measures that you yourself may not be able to utilize. They could contact your creditors and set up a payment plan in your stead, consolidate debts, help you work with a representative on your budget, and check in should you have any questions.
It's not uncommon for debt charities to also help slow the intensity of collections, such as by talking to debt collection agencies showing that you're trying to contribute to the issue, and explaining the benefit of granting you a reprieve. Debt charities are very useful, but it's important to respect the service they provide and to avoid taking it for granted.
Negotiate with creditors If you are struggling to make your debt payments, it is essential to reach out to your creditors. Many creditors are willing to work with you to create a payment plan that works for your budget. By negotiating with your creditors, you may be able to reduce your interest rates or extend the time you have to pay off your debt.
Consolidate Your Debts Where Appropriate
Prioritize debt repayment If you have multiple debts, it is essential to prioritize which ones to pay off first. One common strategy is to focus on paying off the debt with the highest interest rate first. By doing this, you can save money on interest charges and pay down your debt more quickly. Alternatively, you may choose to pay off the debt with the smallest balance first, known as the debt snowball method. This approach can give you a sense of accomplishment and motivation to continue paying off your debts.
If you have a number of debts that seem to be expanding with nowhere to turn, consolidating them, either through a debt charity or repayment service, can be a great idea. This will help you combine many debts into one payment, allowing you to better pay on time, and calculate the expenses you owe in advance. In the long run, this helps you pay with care and attention, regularly, and make progress. The 'slice' of your repayments sent to particular creditors can be adjusted over time, with your priority creditors getting the main slice and smaller debts getting a smaller amount.
Balanced in this way, you can avoid accounts from falling into default. Stopping that cycle of debt in its tracks will help you avoid adding any more owed funds to your balance, and instead the momentum will begin pushing from the other direction.
Remain Aware Of Your Credit Record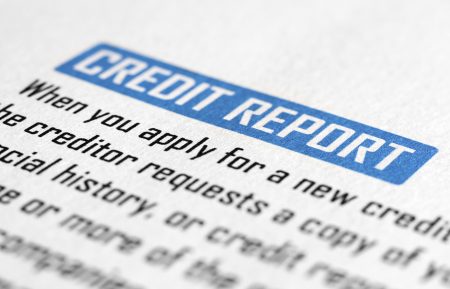 Your credit record doesn't have to define your entire being, but it does help you understand your current financial situation. It will help you see which accounts are in default, which repayments have been made, and if any searches have been made against your credit profile.

It can also help you understand your lending potential in the future as your debts have been settled. While it's true that debts can affect your credit score, in seven years or so these are generally considered settled, or won't appear on your report. Remaining aware of your credit record, and managing healthy credit to help improve the score will allow you to make good, well-planned financial decisions instead of worrying about treading water, as it were.
There are many free credit review sites that will track many different agencies figure about you, so don't be afraid to look those up and consider the impact of your payments. In the long run, it will help you become more familiar with your financial standing, and help you avoid making reckless or desperate financial decisions.
Debt can be a vicious cycle that is difficult to break out of. Once you find yourself in debt, it can seem like there is no way out. However, there are steps you can take to stop the cycle of debt and start living a more financially stable life. In this essay, we will explore some of the steps you can take to stop the cycle of debt.