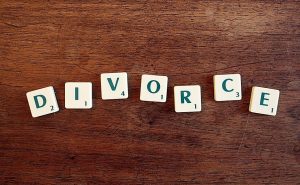 The single best strategy when dealing with debt is avoiding it as best as possible. Of course, this is often easier said than done. Divorce is one of those scenarios that can make it particularly tricky. However, that doesn't mean that it's impossible. Here, we're going to look at how you might be able to get through a marriage's end intact.
About debt from the marriage
If there is debt in the marriage itself, then it's still going to be there and it's going to need to be paid off. It might be difficult in more hostile divorces but it's a good idea to work with your spouse to pay off that debt before the divorce and close those accounts to prevent them from lingering through what will be a financially tough time.
Watch your credit
If you have personal credit cards and credit accounts like overdrafts that you don't want to use, or you are worried that there may be credit accounts open in your name that you don't know about, now is the time to find out. Get a copy of your credit report from sites like Experian and monitor your report and score carefully as you go through the divorce. If you see sudden debt, defaults, or other black marks, it may be a sign that your spouse is intentionally getting you into debt, which you can fight in court.
Protecting your interests
Don't assume that you can just "work through it like adults." Even if you do end up going the route of mediation, you still want counsel like the team at Spodek Law Group to make sure that your interests are being protected. You don't know when things might kick up into a more hostile procedure, but you should be ready for it.
Start moving assets
With the recommendation of your lawyers, and while informing your spouse, you should start to decrease how much of your money is in shared accounts. Opening up personal accounts can make it easier to track your own money, rather than what might be mixed in together. This is usually only dangerous if you attempt to hide it, which a court can see as an attempt to not provide your partner with their fair share.
Analyze your new cash flow
If you get through a divorce and you do find that you have to pay alimony or any other kind of recurring payments, then you are going to have to adapt to that reality. This will mean using cash flow tools like those at Vertex42 to see where you need to cut down. It might mean downsizing your home or reducing some expenses, but it's better to make those adjustments now than to fall into debt and have to make them anyway.
Few divorces end without any change to your financial situation at all. However, the tips above can help you make sure that you're advocating for yourself as best as possible, reducing your chances of plummeting down into unmanageable debt as a result.