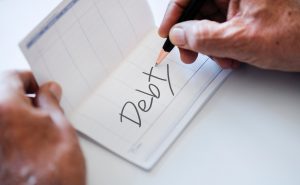 Falling into debt is something that can be easily done. Even if you have savings, if you owe money on a loan or credit card, you are considered to be in debt because you're owing money that was never yours in the first place. So how do you avoid getting into debt?
Don't Live Beyond Your Means
It seems obvious right? But how many times have you pushed the boat out maybe a little too far one night and then you're living on noodles until the next payday. This isn't the way to live, and it's no fun either. Be wise and don't live beyond your means as much as it's tempting to spend the money haphazardly, you'll end up regretting it if you've not got the money in the bank to pay for your rent or mortgage repayments. Draw up a budget plan of what you receive each month and what you spend your money on. If you find yourself in the red, look at ways you can save money. You might need to make some sacrifices, but it's worth it to live more comfortably financially.
Cap Credit Card And Overdraft Limits
To stop yourself from spending money that you don't have, it's useful to cap your credit card limit. The same goes for any overdrafts you have on your bank accounts. Limiting the amount you can borrow is going to stop you from getting into a sticky situation. As an ideal capping limit, cap it at a month's worth of wages. At least then, you can't spend beyond what you bring in from work each month. Credit cards should only be used when desperately needed. The sooner you pay off your credit card, the better.
Have An Emergency Fund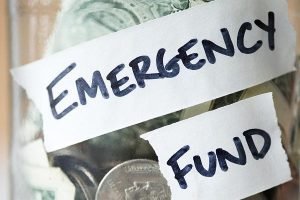 An emergency fund gets significantly more important as you get older. You never know what might be around the corner and it's most likely going to cost you money. So it's worth putting a bit of money aside each month that can go straight into an emergency fund. Lock away that card associated with the account and only bring it out in an actual emergency that you can't fix with your credit card. That's why it's an emergency fund because it's only meant for emergency situations.
Get Help If It Does Get Out Of Hand
Debt can often spiral out of control very quickly, so if you do find yourself in trouble, it's worth seeking advice and getting help as soon as possible. And in situations such as this, it's worth approaching Tully Rinckey to see what legal aid you can get in helping to resolve any problems before it's too late. Never keep quiet about your situation, no matter how awful it may seem. There's always a way out, and it's good to get help as quickly as you can to minimize the damage.
Debt should always be taken seriously, and whenever your spending gets out of hand, there are ways that can help keep it under control. Make sure you're keeping tabs on your budget and get help if your financial situation gets really bad.