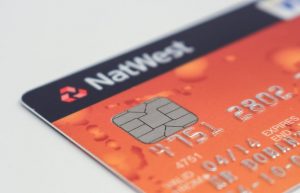 A good credit score can help you get a quality job, move into a great apartment, purchase your dream home, and rent or lease a vehicle. However, if you have a poor credit score, you will face years of denied applications for apartments, loans, financing, and more.
For this reason, making mistakes with credit is one of the worst things you can do. Fortunately, by knowing the common credit mistakes, you can make sure to avoid them and keep your credit score as high as possible.
If you are wondering how to maintain excellent credit, here are several mistakes you should avoid.
1. Not Monitoring Your Credit Regularly
One of the most common credit mistakes you can make is ignoring your score and report. You should be monitoring both regularly, for errors and fraud. You can use a service like CreditRiskMonitor to monitor your credit reports regularly.
2. Maxing Out Your Credit Cards
When using credit cards, make sure you are not maxing them out. Part of your credit score is utilization ratio, which means the amount of credit you have used vs. the amount you are approved for. When your accounts are consistently maxed out, your credit score will be dinged.
3. Only Making Minimum Payments
While it can be tempting to pay the minimum amounts on your credit card account, try to resist the temptation. Paying the minimum not only results in paying more in interest, but it also will affect your credit utilization. Make sure you are paying off your card every month.
4. Not Paying Your Bills on Time
If you want a high credit score and a positive creditworthiness rating, you need to pay all of your bills on time. Your credit report is updated with every payment you make, including when they are late. Having multiple late payments on your credit report will negatively affect your score.
5. Ignoring Your Bills
Perhaps the only thing worse than paying your bills late is not paying at all. While it can be hard to see the bills piling up, you need to open them and address them. If you are not able to pay on time or in full, contact the company and ask for assistance.
6. Closing Your Accounts
Part of your credit score and worthiness is how many accounts you have open and how long they have been active. The length of your credit history can be the determining factor between being approved and denied. Keep your accounts open unless you have no other choice than to close them.
These Are the Mistakes With Credit to Avoid
By avoiding these mistakes with credit, you can secure your financial future.
Make sure to monitor your credit regularly, for mistakes and fraud. You should also avoid maxing out your credit cards, paying only the minimum, and not paying your bills on time. Other mistakes you should avoid include ignoring your monthly bills and closing your accounts.
Avoid these mistakes and you'll be well on your way to having excellent credit.
Don't forget to browse our site for advice on personal finance, business, services, and more.