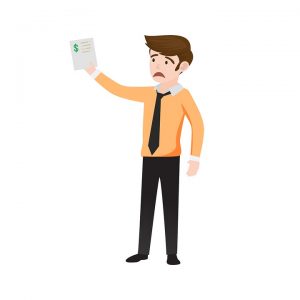 Many of us live in debt, be that because of mortgages, car loans, maxed-out credit cards, and other causes of debt that can limit our financial situation. 
We know that to be financially free, we need to get out of these debts as soon as possible. However, mistakes can be made along the way, and we will detail some of them below. Read them, heed them, and then take the steps needed to steer clear of them.
Mistake #1: Making the minimum payments
Should you be in debt already, you will understand the importance of meeting your monthly payment dates. You might be charged a fee if you don't, and that could derail your finances even further. So, while you might already be doing the sensible thing and making those designated payments, remember that you don't have to pay the minimum. You might only be making interest payments if you do, and making few inroads into paying off your principal payments (the payments that actively reduce your loan). 
So, when possible, pay more than you owe each month. It might only be a little extra, but you will start to drive down your debts when you do. And if you are ever in receipt of any extra cash, such as a bonus from your boss or a win on a lottery card, put some of that money into paying off your debts too. This way, you will eventually start to see the light at the end of the dark tunnel that debt has pushed you into.
Mistake #2: Taking financial risks to pay off your debts sooner
If your debts are getting the better of you, you might be tempted to take the occasional risk. So, you might gamble some of your money on a betting site in the hope of making some winnings. Or you might invest in the stock market, in the hope that the odds will be in your favor. Should you make money in these ways, you will then have the opportunity to clear your debts. That's good news, right? Well yes, assuming you do actually make money. By gambling, the likeliood is that you will actually lose money, and so you will have less money to pay off your debts. And by investing in the stock market, you might make losses if you don't know what you're doing. Consequently, you will be worse off than when you started, and this won't help your debt situation.
If you want to make money to pay off your debts, then do it responsibly. So, to grow your income, you might take paid surveys online, take on a second job, or find freelance work that can be taken on as a side-hustle. There is little (or no) chance of you hurting your finances further with any of these options. If you are thinking about investing, then do so responsibly, and  only do so if you're aren't steeped in debt, as you don't want to make your situation worse. By putting only a little on the stock market, or by using those sites where you can earn free bitcoin, you are mitigating some of the risks involved. You might then sell your bitcoin for real money and use this or the profits from your stock investments to pay off your debts. 
Mistake #3: Not putting money aside into an emergency fund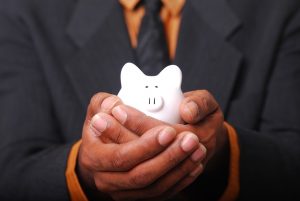 When trying to get out of debt, you might forego your emergency fund in favor of paying off your loan providers first. And while we understand this to a degree – you will be desperate to pay off your debts as soon as possible – you might incur further financial damage if you are hit by an emergency. Your car might need urgent repairs, for example. Or you might lose your job. Without an emergency fund in place, you wouldn't have the money needed to rescue you from your situation. And as a solution, you might be tempted to dig out your credit card again or take out another loan. Needless to say, you will only be making your debt situation worse. 
So, while you will be focused on paying off your debts, don't forget to put some money aside for an emergency. Experts suggest setting aside at least 5% of your income into an emergency fund, so while it will take you longer to pay off your debts, you should still take this precautionary measure. This way, you will be less likely to put yourself in further financial peril should any emergency situation arise down the line.
Finally
By heeding these mistakes, you will find your way out of the debt hole eventually. Consider our suggestions then, and seek further assistance, perhaps from a debt-relief charity or a financial advisor, to help you manage your situation. 
Let us know too if you have any further advice for our readers.