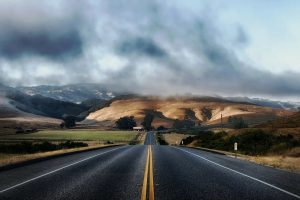 Being faced with debt is never easy. However, the situation seems infinitely worse when it feels as though you are alone. If this is the scenario you're currently in, you are not alone. In either sense of the word.
They say that a problem shared is a problem halved, and now is the time to get the help you deserve. Support is available from many sources, but only you can reach out for it. Here's where you should look.
Financial Experts
First and foremost, you need to plot your journey to financial freedom. Financial experts can help you by looking at debt relief options ranging from consolidation to settlements. Ultimately, you need to find a solution that is tailored to your personal situation. Therefore, speaking directly to a professional will always bring better results than taking generic tips from a guide. Similarly, it's one of the chief reasons to seek expert advice rather than simply copy whatever steps a friend or relative took.
Credit Score Agents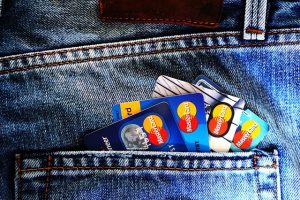 Your financial wellbeing isn't dictated solely by the amount of money in the bank or the monies owed to creditors. Your credit score can impact your life in many aspects, which is why it needs attention. Rebuilding your credit rating to a healthy score can open up new doors. For example, you may be able to consolidate debts or transfer credit card funds to a lower APR. Using a credit score agency to review your history and plot the quickest path to a brighter future will serve you very well.
Government Authorities
Financial experts can advise you on reversing the existing damage but the authorities may be able to improve your situation. If you are in debt, it's likely that you are on a low income or have other contributing factors to contend with. As such, it may be possible to seek relief through government schemes. Your entitlements could range from reduced taxes or subsidized services to direct benefits. You should not feel guilty if you are entitled to those funds, especially when you've paid into the system for years.
Service Providers
If your debts are growing, you need to stop the source of your troubles. In many cases, it is possible to reduce monthly outgoings by negotiating with service providers. This could mean cutting excess services from your home entertainment packages. Or securing a discount for continued loyalty. Similarly, changing energy suppliers or insurance firms can take some of the strain off of your shoulders. Existing creditors may also be willing to freeze your interest rate, allowing you to focus on repairing the capital amount.
Friends
You won't want to take a friend's advice as gospel, at least not without speaking to an expert. Nonetheless, their support can be priceless. For starters, they can point you to the right authorities or services. Meanwhile, their experiences will at least make you aware of several options. Above all else, though, the advice of friends and family can offer emotional support. Simply getting your issues out in the open can feel liberating. Besides, their motivation can keep you on the right track as you look to overcome the obstacles ahead.