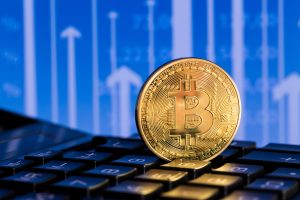 Are you interested in learning about cryptocurrency? Has its meteoric rise in the financial world made you curious about this type of payment?
According to Visa, more than a billion dollars in cryptocurrency was spent worldwide in the first half of 2021.
Crypto has only been around for a short while, but within that time, it has had a tremendous effect. Its online presence has now translated into the physical world of credit cards.
However, despite its success, you may still be wondering if getting a crypto credit card is right for you.
And that's what this article is going to help you uncover.
Crypto Credit Cards: What are They?
Things have changed substantially due to the advent of cryptocurrency investing. And now, crypto credit cards have been introduced to the financial blend of binary payment options.
Even though they may seem like an unfamiliar addition, truth be told, crypto credit cards aren't much different than the conventional credit cards you're already using every day.
Like most cards, the transfers are assisted via the biggest financial services corporations — MasterCard and Visa.
This means that if your crypto credit card is provided by Visa, for example, it will be accepted wherever Visa is welcomed.
You can utilize a crypto credit card for any type of purchase, similar to how you would use a regular everyday credit card.
The Types of Crypto Credit Cards
One of the primary cryptocurrency tips is to do your research. Ensure that you're well educated on the various kinds. Here is a small list of crypto credit card reviews to help get you started:
Gemini Credit Card
The Gemini credit card will earn as much as 3% on your purchases. Additionally, there will be no exchange fees on the rewards for crypto as well.
Upgrade Bitcoin Reward Card
This credit card earns 1.5% back, but rather than cash, your proceeds are paid as the cryptocurrency Bitcoin. From here, you can either hold it as an investment or sell it whenever you please.
If you decide to sell your Bitcoin, you will be charged a transaction fee of 1.5%.
BlockFi Rewards Card
The BlockFi credit card is distinct due to the fact that it's one of the few cards that receives Bitcoin cashback. Furthermore, this is one of the most profitable and invaluable cryptocurrencies.
The BlockFi credit card retains a $0 annual fee. Every purchase made will earn a rate of 1.5% on Bitcoin.
Crypto.com Rewards Visa
Crypto.com Rewards is a prepaid card that offers many different incentives and advantages. The levels of these benefits will vary depending on the amount of "stake" you invest in the crypto card furnishing company.
There are low, medium, and high-level risks tolerances that all provide the same level of rewards associated with the risk.
At the end of the day, there are many advantages and disadvantages when it comes to crypto credit cards.
This is why it's so important to understand your financial situation as well as why you want a crypto card, and then make a decision that's in your best interest given your current circumstances.
Crypto Credit Cards Are a New Type of Payment
In laymen's terms, all crypto credits cards are is a new type of payment. They are an alternative to the traditional methods that people usually abide by.
If you enjoyed this post and would like to learn more, be sure to check out some of our other articles on investing.