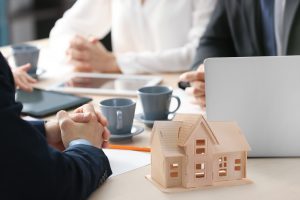 Buying a home is one of the most gratifying experiences in this lifetime, and if you're currently in the housing market, you're making a great decision. However, the downside lies in the financial aspect because the experience can quickly go from gratifying to stressing with the wrong mortgage lender.
Choosing mortgage lenders is a task in itself because, in this $11 trillion mortgage market, there are technically hundreds of them. There are hoards of them in the market willing to convince you they are the ideal choice, a majority of them being non-bank lenders. However, regardless of how glad they are to accept your application, you need to ascertain they are the best possible choice for you.
You will be saddled with the loan for years to come, and you will also be dealing with that lender just as long, so you need to know what kind of relationship you're getting into. For these reasons, we bring you a comprehensive guide with five factors you should put into consideration when choosing a mortgage lender.
1. Consider Searching for the Right Mortgage Lender a Priority
Given the sheer magnitude of getting a mortgage loan, searching for the best possible deal and relationship should be a top priority. Different lenders have different loan terms, and most people don't shop around enough for the best deal. Research every possible angle of the mortgage, from requirements to high-interest rates, loan terms, and fees applicable.
If, for instance, you get in a position to pay a larger amount per month, will the lender charge you for overpaying? If you want to change from a variable-rate to a fixed rate, will they allow it or fine you for it? How about their offset accounts? Can you use one in order to save more money on your mortgage?
All these are critical questions that need answers, and the last thing you should do is make any assumptions. Put everything on the table, especially the things that matter most to you, depending on your finances, then compare mortgage lenders based on that. Choosing mortgage lenders may seem like a daunting task, which it is, but if you do your due diligence, you will find a deal that works exceptionally well for you.
2. Consider What Type of Lender You Want
When it comes to choosing mortgage lenders in this day and age, you have so many options. Banks, both local and retail, online mortgage lenders, and credit unions, you can find a great mortgage deal from any of these.
Banks
Banks virtually offer the same types of mortgage loans, but when you opt for a local bank, you get more of a one-on-one experience and are likely to remain with one contact throughout the lending process.
Local banks may also expedite the process and are likely to be less rigid compared to larger banks. On the downside, they may not have many loan options, or tools and other online resources like apps to make managing the mortgage easier for you.
With large banks, on the other hand, you can be confident you're dealing with a credible institution with competitive rates. On the downside, the lending process could take a while as they have many clients, and their credit requirements may be more strict compared to local banks.
Online Lenders
Online lenders may be able to offer you better rates and convenience since they have no physical offices, but you have to sacrifice in-person support. This can be a great option if you're savvy to go through contracts and documents on your own, but you have to be wary of online scammers and seemingly too-good deals.
Credit Unions
Credit unions may also offer lower rates compared to commercial institutions, but you have to be highly qualified with a high credit score. Beyond that, most of these mortgage lenders require borrowers to be members of the union.
3. Consider Their Interest Rates and Loan Terms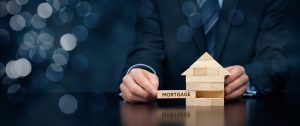 The rates, fees, and mortgage terms are some of the most essential aspects of choosing mortgage lenders. You need to understand who is offering the most competitive rates, but also the loan terms that suit your needs. Of course, the rates will depend not only on the financial institution but also on your credit rating and financial state.
However, even a 1% interest rate can make a whole lot of difference. For instance, suppose you get a $250,000 fixed-rate loan for a 30 years term. A 1% difference in the rate will cost you a whopping $53,566 more in payments over the loan term.
Consider when you want a fixed rate, an adjustable-rate, or a hybrid adjustable-rate. Check whether your preferred mortgage company offers these options and at what terms. Inquire about the APR or annual percentage rate as well due to other credit charges, points, broker fees, etcetera.
Consider the amount of down payment required because most mortgage lenders ask for 20%. If you can't afford 20%, you'll need to get a private mortgage insurance policy in case you default in payments. If this is not an option, search for mortgage lenders that offer flexible down payment options.
4. Scrutinize the Lender's Qualification and Reputation
Even when you find great rates and loan terms, you need to ascertain you're dealing with a credible and reputable mortgage lender. There are numerous predators out here, especially online lenders, so shy away from the shiny object syndrome.
First, visit the National Multistate Licensing System Registry to ensure that the lender is licensed in your state. Check their business on the Better Business Bureau and the National Association of Mortgage Brokers to be sure.
5. Consider Hiring a Mortgage Broker
If you feel that all this information is overwhelming for you, you can have a mortgage broker assist you. Mortgage brokers are middlemen between mortgage lenders and borrowers. They will check your past and current financial status, help you determine the ideal mortgage type for you, and help you choose the best lender.
Working with them will save you time and the trouble of going to different lenders. They will help you through the fine print when sending applications. On the downside, looking for a broker also requires vetting, so you still have to do some research to find the best one.
Choosing Mortgage Lenders: What You Must Consider
These are some of essential aspects of choosing mortgage lenders. Don't be like the majority of people that only compare two options and settle, missing out on other great deals. Do your due diligence, compare options, and find what suits you best.
Now that you're getting a mortgage loan, you need to have more financial literacy, and our website has all the information you need to manage your finances.