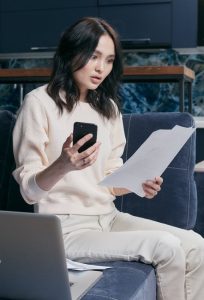 Are you thinking about settling your debts?
About 340 million Americans are in debt nowadays, with most owing money to multiple debtors at once. Resolving debts as soon as possible can ease one's strain and help get their personal finances in order. Because of this, most people consider debt consolidation as the best path to successful financial management.
Many still don't know why paying debt through consolidation is the best way to go about it. So, read what's below and learn how it can help you reach financial success.
Helps Keep Track of Finances
Most have different balances or loans to pay off at once. Missing payments on any of these means you'll end up paying more in the next cycle. Through debt consolidation, this is less likely to happen.
By consolidating your debts into a single loan, you only have one thing to worry about. It reduces the risks of making late payments or missing out on one entirely.
There are many ways for you to consolidate debt. You can negotiate with your bank to get a fixed-rate personal loan to pay over a set term. You can also transfer existing credit debts to a single card and focus on that.
Lowers Monthly Payments
There are different types of debt that you can owe your debtors. Some debts, such as unsecured debts, have high-interest rates that can cause further strain on your personal finances. By rolling your debts into one, you can secure a new, lower interest rate for your loan.
You then enjoy the benefits of having to pay less each month. What's even better is that you can pay less overall. Paying off your debts faster this way means you need not worry about interest rates piling on top of each other.
Improves Credit Score
Your credit score is important in many aspects of your life. Because of this, many strive to raise it as fast as possible. The only problem is that it often takes time to improve one's credit score.
A reason for this is that credit scores tell how good you are at making payments on time. Because consolidated debts help with this, they can also help raise your credit score.
To help further improve your credit score, consider your credit utilization ratio. It's the proportion of credit you use compared to what you have. Spending less than the credit you have will exponentially improve your utilization ratio, increasing your score above what you can by relying on debt payments alone.
Consider Debt Consolidation Today
Your debts won't wait around for you to get your personal finances in order. Pay off all your debts as soon as possible through debt consolidation. With this, you can keep track of your finances and settle debts with ease!
Do you want to learn more about the financial industry? Check out more of our posts and articles to learn a thing or two today! Keep track of the latest trends and keep yourself informed now!