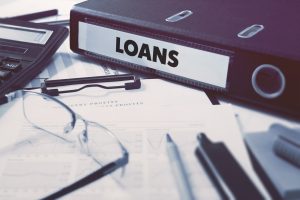 Did you know that as of 2020, consumer debt reached over $14 trillion? One reason consumer debt is so high is that the economy hasn't fully recovered from the pandemic, which makes paying off debt a lot more challenging. But, of course, not all loans are the same since some are easier to pay off than others.
That's why today, we will go through the different types of personal loans that the financial industry offers. So, by the end of this post, you'll be a loan expert!
Unsecured Loans
Perhaps one of the best personal loans to get is an unsecured loan. That means you can borrow the money without needing to put anything as collateral. But, of course, a bank or financial institution will only give you an unsecured loan if you have a near-perfect credit score.
An unsecured loan is quite manageable to pay off since the lenders usually ask for a "one lump sum" every month, which they base off your income and credit score. If you're interested in asking for this type of loan, be sure to contact a consumer credit counseling service to see if your credit score is eligible.
Secured Loans
As you can expect, a secured personal loan needs collateral like your home or other valuable assets. So, if you fail to meet the monthly payments, the bank or financial management entity will seize the collateral. People with lower than average credit scores usually get secured loans as the lenders have a backup plan (the collateral) if you fail to pay off the loan.
Additionally, secured loans have lower interest rates than other types of personal loans. If you have many loan debts, you can consider loan consolidation with a secured loan, but remember that you'll need to put something as collateral, and if you fail to pay it off, then you'll lose that collateral.
Revolving Credit
A revolving credit loan is quite similar to a credit card as it has a credit limit, and you can use it on anything you want. It's considered a smart lending loan as you can use as much or little as you need every month. And as you pay off that loan, your credit line will return to its original balance, which means you can use it again.
The only downside with a revolving credit loan is higher interest rates, which means you'll need to pay it off as soon as possible. A revolving credit loan is good for people who need to pay bills before getting their salary every month.
Types of Personal Loans You Should Get
As you can see, there are many types of personal loans you can get from a bank or financial institution. But, of course, they all have different monthly payments and interest rates, so be sure to investigate which one best suits your needs. And don't forget to read the fine print before signing anything!
Did you find this post about personal loans interesting? If so, we have other personal finance topics that you may find interesting, so be sure to check them out!