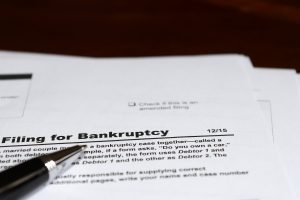 Bankruptcy is a proceeding by the court in which the court trustee and the judge assess the liabilities and assets of a person or a business who are not in a position to settle their debts and decide whether to discharge the debt so the business or individual is no longer required to pay them. The laws of bankruptcy were formulated to offer individuals whose finances collapsed, an opportunity to start over. Whether it's bad luck or poor decision-making, lawmakers were able to establish that businesses and consumers who failed in a capitalistic economy needed a second chance, which was possible through bankruptcy.
What Happens When One Files for Bankruptcy
When an individual files for bankruptcy, they get an "automatic stay." Ideally, bankruptcy puts a block on the person's debt and prevents creditors from coming to collect. With the stay in place, creditors cannot garnish wages, go for the secured assets, or deduct money from one's bank account.  However, it is imperative to note that Bankruptcy can be costly. The filing fee alone will cost you a couple of hundred bucks for Chapter 7 and Chapter 13, and approximately $2,000 for Chapter 11. Apart from that, one will also need to pay for the attorney's fee. Although one may decide to file without the help of an attorney, it is important to know that bankruptcy is an intricate process and the laws can be quite difficult to navigate.
You will also be required to take a class or classes for bankruptcy. The government requires people to take credit counseling, a hundred and eighty days before filing for bankruptcy. Additionally, if you want your debts dismissed, you will be required to take a debtor education course. After a few weeks, once you have filed, you will need to attend "creditors meeting." This is usually a court meeting between the debtor, the bankruptcy trustee, and creditors who wish to be present. You will be asked a number of question regarding your financial status and why you decided to file for bankruptcy.
Although Scary, Bankruptcy is Sometimes Necessary
Sometimes, it can be difficult for anyone to accept the fact that they need assistance getting out of debt. However, the laws of bankruptcy have been formulated to protect the creditors and the debtors as well. If you have a stressing debt-load, maybe it's high time to face financial facts. If anything, you could be harming yourself financially if you don't file for bankruptcy. With the right information and a good attorney, you could get the financial footing you need by filing bankruptcy. In other words, filing for bankruptcy may be the beginning you need.
When is Bankruptcy a Poor Decision?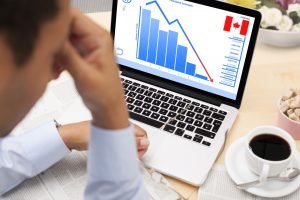 Bankruptcy is not a solution for all your financial difficulties. If your debt has accumulated because of your overspending habits, then bankruptcy will hardly eradicate the underlying problem. Additionally, there are some demerits to filing bankruptcy which means it may not the best solution for resolving your debt problems. These include:
Bankruptcy does not handle secured debts such as an automobile or mortgage. If you happen to be behind on the payment of your mortgage or car loan, then you are at risk or getting these assets seized by a creditor. Nonetheless, filing for bankruptcy could improve your cash flow by getting rid of credit card payments as well as other unsecured debts. That way, it becomes easier to keep up with your auto and mortgage payments.
If you have an income that is above the federal government's allowable limit, you may be compelled to pay surplus income and this could end up increasing the cost of bankruptcy and lengthening how long it lasts. If it happens that you were bankrupt in the past, bankruptcy for a second time will take longer in addition to being costlier.
Declaring bankruptcy greatly hampers your credit ranking. When filing for bankruptcy, your credit report gets a notice which remains there for a period of six years after the discharge of your bankruptcy. Nevertheless, it's imperative to note that credit over-use, poor lending choices, and missed payments will also affect your score in a negative way. Filing bankruptcy can be a means for improving your credit to enable you to borrow at a lower cost sometime in the future.
Alternative to Bankruptcy
Instead of approaching your problems through bankruptcy, you may opt to utilize other techniques for solving your financial problems. These include:
Do Nothing
If your income is from social assistance, pensions, and disability, and if you do not have any assets, your creditors will not be in a position to do anything. In that case, filing bankruptcy may be unnecessary.
Debt Consolidation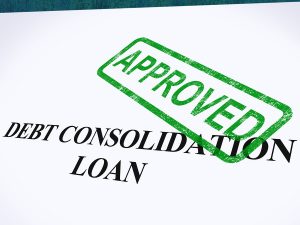 If you have smaller debts, your cash flow is appealing, or you have equity in your property, you can consolidate your debts and get a lower payment. Debt consolidation from National Debt Relief can be a good option which will work if you don't add to the existing credit and your payments are affordable. Additionally, debt consolidation is a much-preferred option if you pay off the debt in a reasonable time.
Debt Management Plan
You may also consider the debt management plan as an alternative to filing bankruptcy. With this program, you'll be in a position to negotiate a repayment plan to pay back 100 percent of your debt. This is a preferable approach as it allows you to repay your debt with interest relief, making it easier to complete it within a shorter period of time.
Consumer Proposal
If you have a debt that is higher than $10,000, a debt management plan may not be effective as it could lead to monthly payments which are expensive. If that is the case, a Consumer Proposal may be an excellent option for you. For instance, with a debt of $30,000, there is a possibility that a consumer proposal could result in payments that are as low as $200 every month for a period of four years. Although every situation differs, this is just an example of what this approach can do.
Conclusion
Understanding bankruptcy and deciding whether or not to file for one will depend on your situation and the impact that may have on you. It is important to always consult a financial expert and an attorney when you are thinking of filing bankruptcy so you can be guided on the best way to go about it.
Latest posts by The Fortunate Investor
(see all)