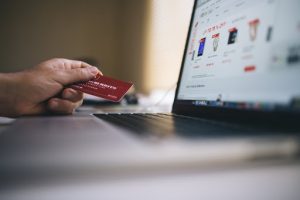 In the modern, digital world, we're connected all the time. No longer do we have to rush out to the shops to grab something before or after work; we can have it delivered the very next day, or even in a few hours, by a company when we order online. It's a useful tool for so many people out there! 
But this can be a double edged sword – sometimes, you can't be sure if your financial details are safe whilst you shop. 
Using your card in the right way means keeping yourself safe. It means knowing where your card is, and who holds your details, and whether or not you trust those websites to encrypt your details just right. And so, if you're someone who's wary about staying safe whilst you use the internet, or you've had money taken from you online before, here are a few things to keep in mind for the future. 
Only Shop with Retailers You Know
There's all kinds of companies online, setting up websites to ensure you can shop til' you drop, no matter what time it is or where you are in the world. But when it comes to using your card right in the online world, you'll need to ensure you're only shopping with stores you know and can easily recognize as a trustworthy source. 
Indeed, shopping with third party retailers can be a sure way to lose your card details to all kinds of unknown sources. But if you go through a market website like Amazon, you'll have a barrier of protection that means you get to stay safe and still pay for the product you need. 
Use an Extra Layer of Protection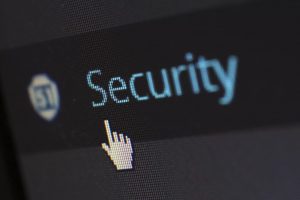 If you're currently operating a computer that only has its inbuilt firewall to protect it, it might be time to download something like an anti malware application. Applications like these will ensure any websites that carry even a hint of uncertainty are blocked from use. 
Sure, operating systems have become a lot better at keeping the bad stuff out, but pre installed online protection still has holes in it, and malware is the main threat. 
Be Wary of Identity Theft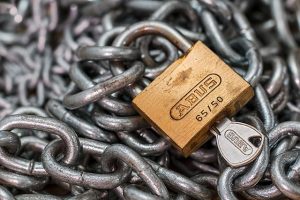 Identify theft can happen very easily online, thanks to your card details passing through non encrypted channels, and even being kept on file for all to see. After all, your card details are the key to your finances, and anyone who has a hold of them could use them to impersonate you. Very few online websites call for identity verification, so once your details are up in the air, who knows the amount of money you could lose?
Which is why it's good to have an extra layer of identity protection on your side. Take a look at something like LifeLock pricing for your computer and what you do on it – it's much better to be safe than sorry. 
Using your card right online means staying vigilant, and knowing when you need further online protection.