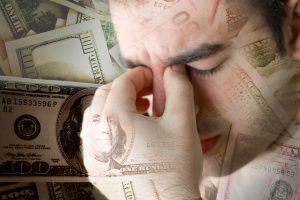 Sometimes life throws unexpected curve balls and you need money immediately. There are many companies that seem to offer quick loans with few strings attached, but who can you trust? Luckily, there are indeed safe places to get a loan within 24 hours, particularly if you are employed and/or own collateral. 
Car Title Loans
Car title loans are convenient and they are a good way to make use of the value of something you already own — your car. 
If you own your car, truck, or have any vehicle that has a title, you will usually be able to loan money against its value at short notice. Typically, the loan officer or agent will help you fill out the necessary paperwork that includes some basic details such as your employment, address, driver's license number, date of birth, and full legal name.
The lender will look at the value of the vehicle and either approve or deny your loan based on your current real ability to repay a loan on a monthly basis. Your credit rating is rarely a factor.
You will be given a loan up to a percentage of the value of your vehicle in exchange for them holding on to the title of your vehicle. You can still drive your vehicle every day, but in the event that you don't pay the loan back by the specified date in the paperwork, then the loan officer can take you to court to assume legal ownership of your vehicle. 
This is an easy loan to get assuming your vehicle is in good repair and that you are in employment. There are few issues as long as you are diligent about repaying the loan monthly, and car title loan providers typically help by making repayments easy to make, whether in person or online. 
Payday Advance Loans
Payday advance loans allow you to gain access to the money in your future paychecks. In most cases, you only require a checkbook, proof of employment, and proof of identification.
The loan agent will look at your employment to see if you have been consistently employed for a set amount of time at your job (typically six months or longer) so you can be relied upon to continue to receive the income required to pay back the loan. 
After filling out the standard paperwork (address, employment, driver's license, date of birth) you then write a future-dated check to the loan office, or even multiple checks. They will give you money today and cash your check to them after you have been paid.
If your check bounces for any reason, not only are you in trouble with your bank, but you now owe the loan company money plus interest and typically a returned check fee. The amount charged varies from company to company, but expect that convenience to cost you a pretty penny.
Payday advance loans are convenient but typically charge high interest rates and fees due to the risks they are taking. A payday advance loan should only be used in an emergency.
Personal Bank Loans
If you've established credit with your bank then they may be the best place to get a loan. They know you, know your banking status, know your history, and they are going to be happy to help you if you have decent credit and you are employed.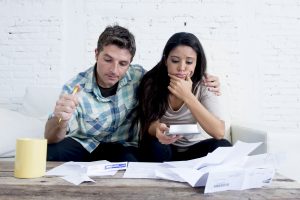 Typically, going through your bank is the cheapest option because they tend to charge lower interest than any other establishment. They don't often work with small loan amounts, though. They tend to be inflexible.
Some banks require personal collateral depending on how much you need to borrow, but that could be anything from property, recreational vehicles, or a title. Your loan officer will go through all of that with you. 
Another issue with personal banks is that they rarely act quickly. If you need a small loan within 24 hours, you may be able to increase your overdraft limit, but for larger loans, personal banks typically take a few days before you have access to the money.
For some banks, though, if you do a morning visit with the bank typically you can expect to see your money, if approved, with a couple of hours or so. 
Of course, there are other places to get loans. In today's day and age, there are many places that promise you "Fast Cash/Bad Credit/Good Credit/No Matter" loans but in the end, they struggle to live up to their promises. In some cases, the interest rates and fees are astronomical. In other cases, getting a loan will take a lot longer than 24 hours or require collateral that you don't have.
For the best results, if you own collateral such as a car then title loans will get you the best interest rate for a loan that affords you access to the money within 24 hours.